GOA Endorses Rep. Cloud's Protecting the Right to Keep and Bear Arms Act
Written by Jordan Stein
Published: 04 March 2021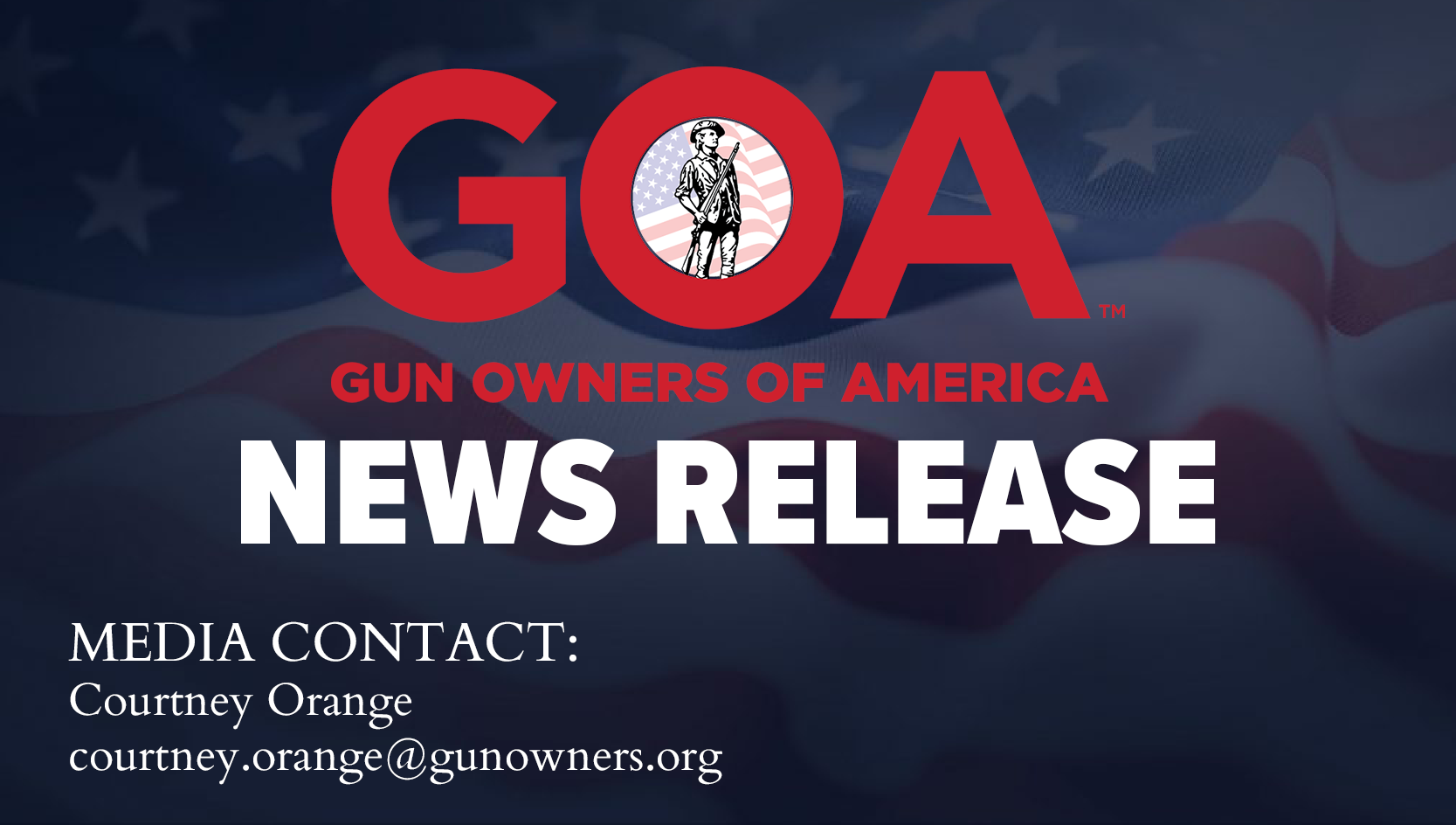 March 4, 2021
For immediate release
GOA Endorses Rep. Cloud's Protecting the Right to Keep and Bear Arms Act
Springfield, VA – Gun Owners of America (GOA) proudly endorses H.R. 1534, presented by Congressman Michael Cloud (R-TX), which protects American gun owners from any further unconstitutional gun control that an anti-gun administration or Department of Health and Human Services (HHS) may attempt to impose.
According to Aidan Johnston, GOA's Director of Federal Affairs, "Representative Cloud's legislation would provide a meaningful update to the federal law, protecting gun owners from President Joe Biden's and Department of Health and Human Service's nominee Xavier Becerra's impending anti-gun agenda."
Essentially, this bill prevents any overreach concerning gun control from the White House and the sitting President during a national emergency or major disaster. It also bridles the bureaucrats, restricting them from being able to impose any limitations on declarations by HHS. Lastly, the bill protects gun manufactures and vendors from prohibition in the event of a declared emergency.
"Gun Owners of America thanks Representative Michael Cloud for introducing this legislation which could prove critical for gun owners under rogue anti-gun administrations," said Aidan Johnston.
Please read Rep. Cloud's Protecting the Right to Keep and Bear Arms Act  here.
Aidan Johnston, or another GOA spokesperson, is available for interviews. Gun Owners of America is a grassroots nonprofits dedicated to protecting the right to keep and bear arms without compromise. For more information, visit GOA's Press Center.
— GOA —
Featured GOA News & Updates