GOA backs 'reciprocity' for 17 million concealed carry permit holders
Written by Paul Bedard, Washington Examiner
Published: 10 January 2019
The ranks of gun owners with approved concealed carry permits has swollen to 17 million, and new legislation offered in the Senate Thursday would make it easier for them to carry their weapons across state lines.
Bolstered by a larger pro-gun caucus in the Senate, Texas Republican Sen. John Cornyn is introducing his latest version of the Constitutional Concealed Carry Reciprocity Act.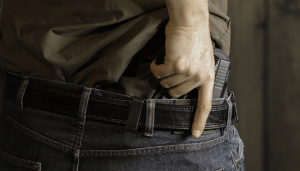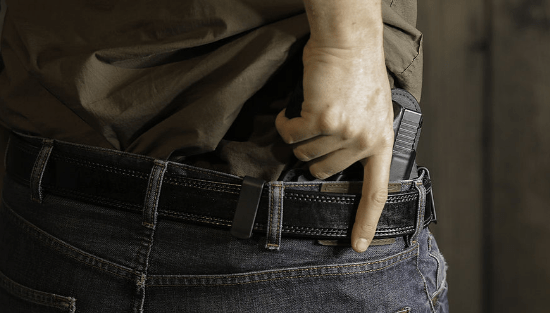 "This bill focuses on two of our country's most fundamental constitutional protections — the Second Amendment's right of citizens to keep and bear arms and the Tenth Amendment's right of states to make laws best-suited for their residents," said Cornyn, a top Senate GOP leader.
I look forward to working with my colleagues to advance this important legislation for law-abiding gun owners nationwide," he added.
He already has 31 co-sponsors.
North Carolina Rep. Richard Hudson has introduced parallel legislation in the House.
All states allow some form of concealed carry, though the rules are very different. What's more even those who allow their citizens to carry pistols do not always allow non-residents to carry even if they have permits.
Read more GOA in the News articles here.
Cornyn's plan would grant reciprocity while still keeping intact state prohibitions on those not allowed to have gun permits….
The legislation has a strong backer in Donald Trump Jr. and picked up strong Senate support last year. The new Democratic-controlled House, however, appears to be moving in a distinctively anti-gun direction….
Gun Owners of America added, "Sen. Cornyn's bill would allow citizens to protect themselves and their families while traveling across the country — clarifying a confusing patchwork of state laws. An infamous case of such a mix-up was Shaneen Allen, a Pennsylvania concealed carrier who made a wrong turn into New Jersey and then was imprisoned for over a month simply for possessing a firearm that was lawful in her home state."
Cornyn said his plan treats carry permits like a state-issued drivers' license.
He highlighted these points in his bill:
Allows law-abiding citizens to exercise their fundamental right to self-defense while they are traveling or temporarily living away from home.

Allows individuals with concealed carry privileges in their home state to conceal carry in any other states that also allow concealed carry.

Does not establish national standards for concealed carry.

Does not provide for a national concealed carry permit.

Respects state laws concerning specific types of locations in which firearms may not be carried and types of firearms which may not be carried by the visiting individual.
Featured GOA News & Updates