FedEx gunman was able to buy two rifles despite FBI investigation and prior weapons seizure
Written by Jake Dima, Washington Examiner
Published: 18 April 2021
Brandon Hole, 19, the FedEx gunman who shot and killed eight people before taking his own life on Thursday, was able to acquire two rifles, despite a prior FBI investigation and seizure of his shotgun in March 2020.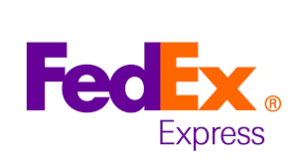 On Saturday, the Indianapolis Police Department said Hole used two "assault rifles" in the attack, both of which were purchased legally in July and September, citing a trace from the Bureau of Alcohol, Tobacco, Firearms, and Explosives. Months earlier, however, local law enforcement seized a shotgun belonging to the teenager after his mother reportedly raised concerns that he was mentally unstable and might "commit suicide by cop."
The FBI also indicated that it interviewed Hole last year but found no evidence of a crime, according to the Associated Press. The 19-year-old's shotgun was never returned to him.
The gun seizure is consistent with red flag law proceedings, which allow authorities to take guns from those deemed a threat to themselves or others, prior to a scheduled hearing before a court of law. However, Police Chief Randal Taylor was unsure if he went through the process, according to the New York Times.
The Gun Owners of America, one of the country's largest pro-Second Amendment groups, insisted that Hole was able to acquire his firearms after "multiple levels of gun control failed" to stop him.
"Attempts to prevent crime before it happens does not work. As in the tragic case in Indiana, multiple levels of gun control failed to stop this attack," GOA Senior Vice President Erich Pratt told the Washington Examiner. "This individual's gun was actually taken previously by authorities, and Indiana's so-called red flag law failed to stop the killer. On top of that, FedEx's gun-free policy ensured the victims were defenseless. We don't need more ineffective laws to seize more guns, and we don't need to expand red flag laws every time they fail."
"Indiana and FedEx should repeal their anti-gun laws and policies that disarmed gun owners present at the scene of the attack," he continued. "Armed citizen intervention is a documented and proven tool for saving lives and empowering victims of mass public shootings."
Read more at Washington Examiner 
Featured GOA News & Updates