Facebook set to prohibit gun accessory and body armor ads amid inauguration threats
Written by Jake Dima, Washington Examiner
Published: 18 January 2021
Facebook said it will temporarily prohibit adv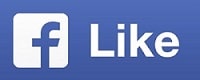 ertisements for gun holsters, safes, and body armor amid threats surrounding the inauguration of President-elect Joe Biden.
The tech giant's decision targets "weapons accessories" and "protective equipment" through Jan. 22 "out of an abundance of caution", according to a Saturday blog post. Facebook will be continuing its policy of barring ads for firearms, ammunition, and suppressors.
"We're monitoring for signals of violence or other threats both in Washington, D.C. and across all 50 states," the social media company wrote. "In the lead up to Inauguration Day, we have implemented a series of additional measures to continue preventing attempts to use our services for violence."
In a statement to the Washington Examiner, Erich Pratt, senior vice president of the Gun Owners of America, a Pro-Second Amendment Group, said, "The new restrictions Facebook just implemented 'out of an abundance of caution' are laughable. Among other things, they are banning ads for safety vests and safes, which are purely defensive or safety-related items. This just proves that Facebook has never been about safety. They have become a Ministry of Truth — a propaganda arm of the anti-gun Left."….
Read more at The Washington Examiner