Docs: FBI Pressured Americans To Sign Away Their Gun Rights Without A Court Hearing
Written by Joy Pullmann, The Federalist
Published: 08 September 2022
Amid a national crisis of confidence in the Federal Bureau of Investigation following years of revelations the agency has repeatedly abused its powers to rig elections for Democrats, newly public documents display yet another FBI abuse of power.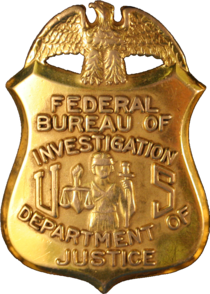 Documents obtained by Daily Caller reporter Gabe Kaminsky indicate the FBI has secretly pressured an unknown number of Americans to sign away their constitutional right to bear arms without being convicted of any crime in a regular court of law, another constitutional right.
The existence of a form that FBI employees have reportedly pressured Americans to sign after appearing at their doors was uncovered after a legal battle to get the FBI to answer an open records request from Gun Owners of America (GOA).
"The people targeted with these forms are … not otherwise 'prohibited persons' and have not committed any actual crime with which they can be charged," Robert Olson, GOA's counsel, told The Daily Caller News Foundation. The FBI claims it discontinued the use of the form in 2019, but the obtained records show the FBI used the form to deprive American citizens of their natural rights outside the constitutional mechanism of a proper trial in U.S. courts at least 15 times.
Read more at The Federalist
Featured GOA News & Updates