Deal allowing permitless carry of handguns heads to Gov. Abbott's desk
Written by REENA DIAMANTE, The Spectrum Local News
Published: 25 May 2021
Texas is closer than ever before to becoming the largest state where most people would not need formal training to carry a handgun. The House and Senate gave the final okay to a compromise hashed out by a select group of members from both chambers.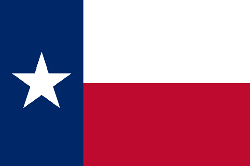 The "permitless carry" bill now heads to the governor's desk. The final version includes Senate amendments that were aimed to address some of the concerns law enforcement groups raised when it comes to responding to calls where handguns are involved. Proponents of the bill said more people will be able to protect themselves, while detractors believe there are still too many loopholes and dangers.
"This bill is the strongest constitutional carry law if passed and signed by the governor, while respecting the concerns of law enforcement. During the conference committee, we work diligently with our house colleagues to ensure a final bill that restores the fundamental right of all law abiding citizens," Sen. Charles Schwertner, R-Georgetown said. ..
The final bill includes a number of Senate amendments including one that prohibits Texans from permitless carry for five years if they're convicted of assault that causes bodily injury, deadly conduct, terroristic threat, and disorderly conduct with a firearm. There are also increased punishments for those convicted of family violence.
Rachel Malone, Texas Director of Gun Owners of America, said she did not entirely agree with the Senate changes and there is language in the bill she hopes to eventually "clean up" should the bill become law this fall. That includes penalties for those convicted of misdemeanors. But Malone said she is overall optimistic.
"It's been my absolute honor, to be able to give firearms instruction to some victims of domestic violence and hearing their stories is heart wrenching, and I would do anything I can to protect these women," Malone said. "It doesn't make committing acts of violence more accessible for criminals. It still criminalizes all the acts of violence. But what this bill does, is it makes self defense more accessible for those who need it the most, including those who are victims of domestic violence."
Defying calls from police leaders and gun control activists, Texas is on the verge of one of the biggest expansions of second amendment rights.
Read more at The Spectrum News
Featured GOA News & Updates