Citizens Show up at Senate Second Amendment Hearing
Written by Braden Waldens, The Texas Scorecards
Published: 27 February 2020
Although it's the middle of early voting in primary elections and the legislature isn't slated to gavel back until next January, the Texas Senate chamber was filled and lively on Wednesday as gun owners from across the Lone Star State traveled far and wide to voice their support for clawing back the state's restrictive gun laws…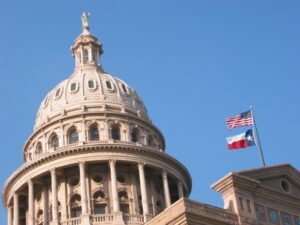 Constitutional carry legislation, which would end the state's requirement for Texans to receive the government's permission to exercise their right to keep and bear arms in public, was a big topic of discussion among those that attended the hearing. Despite being a legislative priority of the Republican Party of Texas for the past several legislative sessions, the bill has yet to reach the floor of either chamber. Texas House Speaker Dennis Bonnen assigned the legislation to a Democrat-led committee in 2019, effectively killing it, while not a single senator even filed the bill.
Citizens showed up to the Capitol to say they had enough of lawmakers dragging their feet. Additionally, many testifying said they wanted an end to gun-free zones, including K-12 schools.
Spearheaded by Gun Owners of America, representatives from True Texas Project, Texas Freedom Force, Gun Owners of America, National Rifle Association, Open Carry Texas, Texas Public Policy Foundation, Young Conservatives of Texas, and other organizations showed up in force to rail against current gun restrictions in Texas…
Rachel Malone, the Texas director of Gun Owners of America, told the members of the committee that she appreciated the steps the legislature had taken to allow for campus carry and licensed open carry, but it wasn't enough.
"Texans are reaching out to me in overwhelming numbers like you're seeing today, and they want to know what's it going to take for Texas to catch up with other states? What's it going to take to move forward with freedom?" she asked.
Read more at Texas Scorecard
Featured GOA News & Updates