Can Jim Jordan become top House Republican?
Written by Scott Wong, The Hill
Published: 16 May 2018
It's not just conservative hard-liners who are rooting for Rep. Jim Jordan (R-Ohio) to lead the House GOP conference next year.
Several members of the Republican Study Committee (RSC), the largest caucus on Capitol Hill, told The Hill they'd be open to Jordan as well.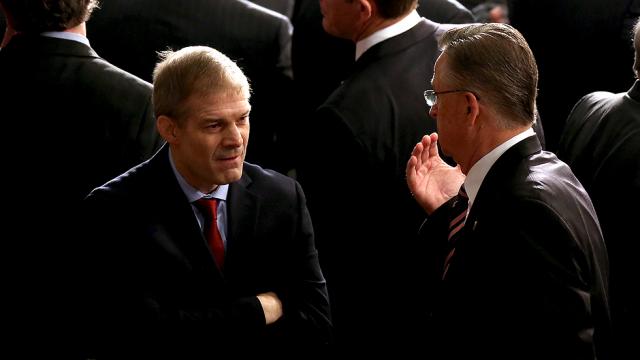 Most GOP lawmakers don't believe the conservative ideologue can amass the 218 votes needed to become Speaker on the House floor. There are too many rank-and-file Republicans who still hold a grudge against the former Freedom Caucus chairman for forcing out then-Speaker John Boehner, a fellow Ohio Republican, in 2015 and tormenting his successor, Speaker Paul Ryan (R-Wis.). …
Click here to see more GOA News articles like this one.
In response to Ryan's retirement announcement last month, the 54-year-old Jordan expressed interest in running for Speaker. A number of his Freedom Caucus colleagues have been urging him to run, and a handful of conservative groups — including FreedomWorks, Tea Party Patriots and Gun Owners of America — have launched a "Draft Jordan" campaign as well.
Featured GOA News & Updates