Biden's first 100 Days: President gets low marks on gun control
Written by James Antle III, The Washington Examiner
Published: 19 May 2021
President Joe Biden was elected on a platform of sweeping gun control measures, describing gun violence as a "public health epidemic" during the campaign.
But he has made limited progress on that front due to his party's razor-thin congressional majorities.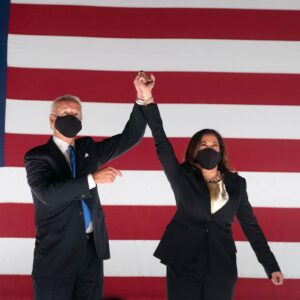 "We need a ban on assault weapons and high-capacity magazines. Don't tell me it can't be done," Biden said in his first address to a joint session of Congress. "We did it before, and it worked."
With the Senate deadlocked 50-50 and gun legislation subject to the filibuster, effectively creating a 60-vote threshold for passage, and the Democrats barely clinging on to a majority in the House, Biden has had to turn to executive actions to advance his priorities on gun policy.
In an April ceremony at the White House with gun control activists present, Biden outlined regulatory steps to curtail homemade firearms lacking serial numbers popularly known as "ghost guns" and banning the type of pistol-stabilizing brace that was used in a Boulder, Colorado, shooting earlier this year. He also instructed the Justice Department to publish model "red flag" legislation for states, allowing family or law enforcement to seek court orders temporarily banning at-risk people from obtaining firearms.
"The President is committed to taking action to reduce all forms of gun violence — community violence, mass shootings, domestic violence, and suicide by firearm," the White House said in a statement about the event. Biden also called on Congress to pass legislation strengthening background checks and repealing gun manufacturers' immunity from liability…
Gun rights groups aren't backing down.
"Joe Biden knows he cannot beat gun owners in Congress," Erich Pratt of Gun Owners of America told the Washington Examiner. "Instead, he's circumventing the legislative process to impose his own tyrannical vision by executive fiat."
Read more at The Washington Examiner