Biden DOJ proposes changing definition of 'firearm;' background checks on gun parts and more 'ghost gun' rules
Written by Liz George, American Military News
Published: 07 May 2021
In a statement provided to American Military News, Gun Owners of America (GOA) Senior Vice President Erich Pratt said, "The proposed rules by Biden's Justice Department [are] simply asinine."
---
President Joe Biden's Department of Justice (DOJ) issued a proposed change to the legal definitions of "firearms" on Friday in an effort to subject more firearms parts to background checks and serial number tracking. It would be the first update to the "firearms" definition since 1968.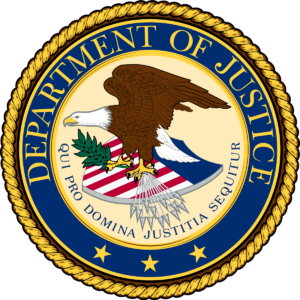 According to a notice from the Bureau of Alcohol, Tobacco, Firearms and Explosives (ATF), the DOJ seeks to amend the definitions of "firearm" to "clarify when a firearms parts kit is considered a 'firearm,'" and "help close a regulatory loophole associated with [homemade guns]."
Firearm frames and receivers — which house the firing mechanism — already fall under the definition of "firearms" and are subject to standard firearm rules, such as bearing a serial number, and retail sales transactions taking place only at Federal Firearms License (FFL) holders. Privately sold pieces and unfinished "80%" pieces are currently exempt from those regulations, but the proposed rules would end that exemption.
The ATF website currently defines a "firearm" as "any weapon (including a starter gun) which will or is designed to or may readily be converted to expel a projectile by the action of an explosive; the frame or receiver of any such weapon; any firearm muffler or firearm silencer; or any destructive device," which is codified in federal statute 18 U.S.C. 921(a)(3).
The Code of Federal Regulations (CFR), further defines "firearm frame or receiver" as "That part of a firearm which provides housing for the hammer, bolt or breechblock, and firing mechanism, and which is usually threaded at its forward portion to receive the barrel."​
The DOJ's proposed regulation would add the following to the end of the sentence of the "firearm" definition: "[t]he term shall include a weapon parts kit that is designed to or may readily be assembled, completed, converted, or restored to expel a projectile by the action of an explosive."…
In a statement provided to American Military News, Gun Owners of America (GOA) Senior Vice President Erich Pratt said, "The proposed rules by Biden's Justice Department seek to add undue burdens on homebuilt firearms. Forcing purchasers of unfinished chunks of metal and plastic to undergo a background check from a broken NICS system is simply asinine. Just as with other forms of gun control, these regulations will leave honest people with one less method for self-defense but will be completely ignored by criminals."
Read more at American Military News