Protect the Second Amendment: Support Steve Pearce for Governor
Written by Gun Owners of America
Published: 03 August 2017
Protect the Second Amendment: Support Steve Pearce for Governor
Gun owners in New Mexico have an amazing opportunity to elect a Governor who is a proven Second Amendment leader — Congressman Steve Pearce.
Pearce has solid "A" rating with Gun Owners of America based on a perfect pro-gun voting record and for his support of legislation to protect your gun rights.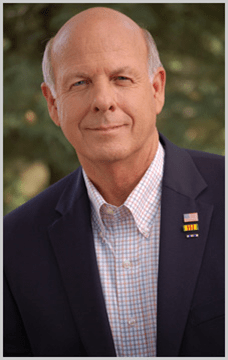 Rep. Pearce has consistently defended the Second Amendment while in Congress — and has put his support behind legislation such as concealed carry reciprocity and the Hearing Protection Act.
Steve Pearce will bring those same pro-gun principles to New Mexico as governor.
On behalf of Gun Owners of America, I am proud to endorse Steve Pearce for governor, and I urge you to stand with Steve as well.
And I also want to thank you for your support of Gun Owners of America.
With your support, GOA is able to identify the strongest pro-gun candidates for office in New Mexico and across the country to ensure that your Second Amendment liberties are not infringed upon.
So please take a moment to send a small contribution to Gun Owners of America by clicking here.
Your support is what makes GOA so effective in Washington, D.C., in New Mexico, and across the country.
Sincerely,
Tim Macy
Chairman
PS: New Mexicans deserve a governor who will make gun rights a priority — and Steve Pearce is the man for the job. That is why GOA is rallying behind Pearce for governor. You can help GOA's efforts by chipping in with a contribution of $10, $25, $50, or any amount here.
PAID FOR BY GUN OWNERS OF AMERICA.
NOT AUTHORIZED BY ANY CANDIDATE OR CANDIDATE'S COMMITTEE.
Featured GOA News & Updates