The Votes for Concealed Carry Reciprocity are CLOSE
Written by Jordan Stein
Published: 03 August 2017
The Votes for Concealed Carry Reciprocity are CLOSE
Dear Friend:
I have spent several weeks on Capitol Hill walking the halls of the Cannon, Longworth and Rayburn office buildings fighting for reciprocity.
And we've had great success. HR 38 has the support of over 200 representatives. 
But the votes for reciprocity in the House are still very close.
That's why we'd still like to see a few more representatives cosponsor HR 38 before it starts moving.
That's why I need you to call your representative's DC office NOW to urge cosponsorship of HR 38.
Here's some talking points for your call:
• Self-defense shouldn't end when you cross a state line. Reciprocity would protect gun owners like Shaneen Allen, an African-American mother of two, who spent more than 40 days in jail because of a lack of reciprocity.
• HR 38 would've enabled the Congressmen and their staffers to shoot back against the crazed gunman at the Alexandria baseball field shooting.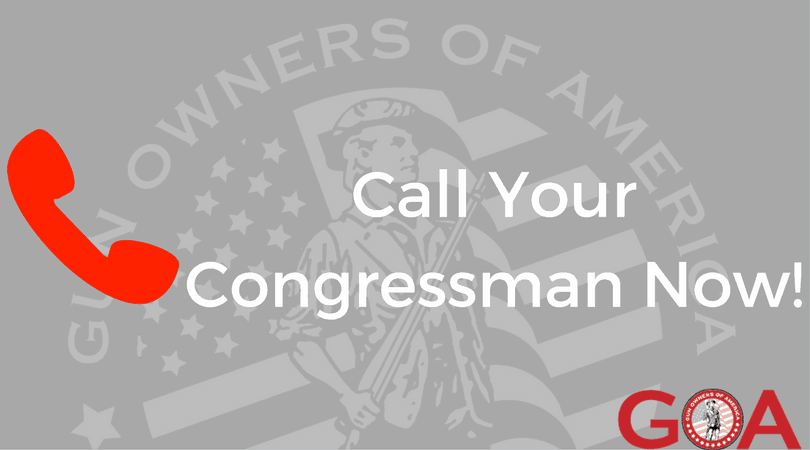 • HR 38 has been cosponsored by almost half the Congress, and Pres. Trump has promised to sign this legislation. It is the top legislative priority of Gun Owners of America. 
GOA will be on the Hill again in the upcoming days, and when you light up your Congressman's phone lines, you can be sure that everyone in that office will pay closer attention in our meetings.
In fact, staffers have told me how "loud" our members are.
So please call your representative immediately.
In Liberty,
Jordan Stein
Director of Communications
Gun Owners of America 
Featured GOA News & Updates