Protect the Second Amendment — Support Patrick Morrisey for U.S. Senate.
Written by Gun Owners of America
Published: 01 August 2017
Gun Owners of America is proud to endorse Patrick Morrisey for U.S. Senate.
As West Virginia's Attorney General, Morrisey greatly expanded concealed carry reciprocity agreements, he strongly supported Constitutional Carry, and joined a Supreme Court case challenging the Obama Administration's attack on the Second Amendment.
Morrisey stands in stark contrast to incumbent Joe Manchin.
Far from protecting gun rights, Manchin has used his seat in the United States Senate to relentlessly attack the rights of lawful gun owners. Legislation that he authored would have gone as far as outlawing private firearms sales in the country.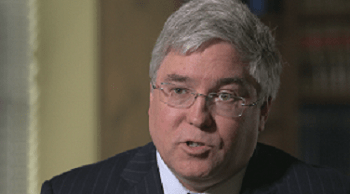 But Patrick Morrisey is like a bull dog when it comes to protecting the Second Amendment.
After the governor's veto of Constitutional Carry, Mr. Morrisey debunked the false claims that the bill would lead to more crime.
"As the chief legal officer of the state and the person in charge of criminal matters for the state at the WV Supreme Court and in federal courts, I know that this legislation will not impact public safety," Morrissey said after the veto.
"If this bill is enacted, we will not only expand freedom, but we will keep our citizens protected."
The legislature subsequently overrode the veto, making West Virginia the 14th Constitutional Carry state.
Patrick Morrisey will bring the same fighting spirit to Washington — he will not compromise where constitutional principles are concerned.
Gun Owners of America stands with Patrick Morrisey, and I encourage you to stand with Patrick as well.
So I hope that right now, today, you will show Patrick you have his back.
Make a donation if you can. As you know, campaigns run on money.
Maybe you can volunteer, or pick up yard signs or walk your neighborhood. It's time for all of us to get involved.
Sincerely,
Tim Macy
Chairman
P.S. The 2018 elections may seem a long way off, but the hard work of supporting strong, pro-gun candidates needs to be done now.
That's why Gun Owners of America is strongly supporting Patrick Morrisey in the Republican primary for U.S. Senate. Go to www.patrickmorrisey.com to learn more.
PAID FOR BY GUN OWNERS OF AMERICA.
NOT AUTHORIZED BY ANY CANDIDATE OR CANDIDATE'S COMMITTEE.
Featured GOA News & Updates