GOA Celebrates Mother's Day this Weekend
Written by admin
Published: 08 May 2015
— Have you signed up for the Gun Giveaway?
GOA wants to wish all the Second Amendment Moms who follow us a wonderful day this Sunday. We hope that you will be enjoying time with your families.
At Gun Owners of America, we plan to celebrate this day in style, providing one lucky winner with their choice of concealable handguns.
Anyone can win in this giveaway. But more on that below.
Concealed Carriers are stopping mass shootings
Speaking of concealed carry, there have been some fantastic stories recently where armed Americans have stopped mass murderers in their tracks.
But if you haven't yet liked us on Facebook, it's possible that you've missed these stories: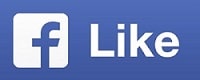 * In April, an Uber driver in Chicago used his gun to stop a potential mass shooter who had opened fire on a crowd of people.
* And just a few weeks earlier, a concealed carrier used his gun to stop a mass murder in a Philadelphia barber shop, prompting the police to say that he "saved a lot" of people's lives.
* And then there was the terrorist attack that did NOT succeed this past weekend, when two ISIS thugs were cut down in Garland, Texas.
The Garland shooting is notable because it poses a stark contrast to the Charlie Hebdo murders in France, where the first responders were completely disarmed.
In Garland, Texas, a good guy with a gun (a cop) ended the terrorist attack within 15 seconds. No innocents were killed. But in the Paris region this past January, terrorists had their way for 48 hours, killing more than a dozen people (including an unarmed cop).
GOA doesn't typically include these kinds of stories in our email alerts, as these messages are usually reserved for legislative items that need immediate action.
Nevertheless, these stories are important, because they help educate people to the powerful benefit that guns serve in American society.
Again, you can read these important stories and more on the GOA Facebook page. So please visit us there and LIKE our site!
Where do you go for your gun news?
The GOA Facebook page is not the only place for insightful gun news. Recent stories on the GOA webpage include: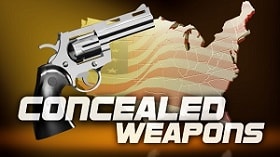 * The threat ObamaCare poses to millions of gun owners, who could find themselves disarmed, as a result of non-life-threatening ailments such as PTSD or depression;
* The American victory over a "second British invasion," showing how gun owners are winning the battle to secure our Second Amendment rights on many fronts; and,
* A look at concealed carry reciprocity, and the definitive answer to the question: Is it constitutional?
You will find many encouraging stories on the GOA website. For example, did you know that just recently, the Tennessee Governor signed a GOA-backed bill preventing any state authority from implementing Obama-style gun control?
According to Fox News' Judge Andrew Napolitano, a single state taking this step would make federal gun laws "nearly impossible" to enforce.
Tennessee now joins a growing number of states that have told the President his gun control policies are not welcome in their jurisdictions — and you can read about it on the GOA website.
So congrats to all of you Volunteers, as you have just joined the ever growing number of Free States!
GOA Mother's Day Gun Giveaway
Finally, one lucky person will get to choose between a Glock 26 or a Smith & Wesson M&P Shield this Sunday.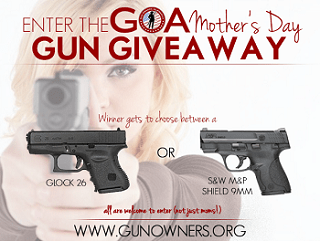 The drawing takes place at midnight, so make sure that you've entered before then: http://bit.ly/1EcBYIm
Again, anyone can win — not just Moms. But we especially want to take the opportunity to thank all you Moms for all you do!
Have a Happy Mother's Day!
Featured GOA News & Updates