Keep up the pressure for reciprocity
Written by admin
Published: 12 December 2018
Take Action to Pass Concealed Carry Reciprocity!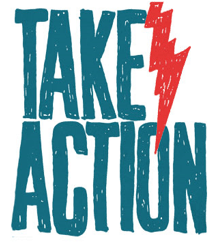 Please click on the Take Action button and urge your Senators to press for a vote on concealed carry reciprocity (H.R. 38).
---
Help GOA stay on the frontlines. Every dollar you contribute to GOA right now will be automatically doubled, thanks to a very generous GOA Life Member!
---
Will Republicans Prioritize Reciprocity?
Dear Friend: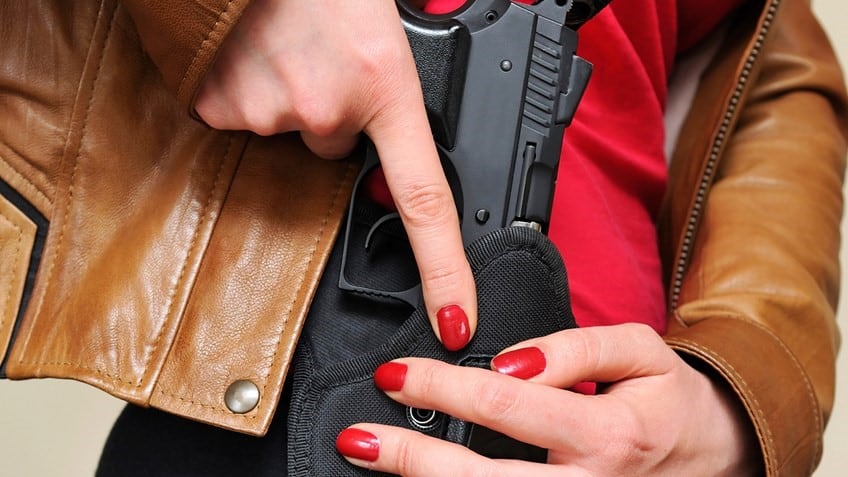 The establishment is making an all-out push to increase the number of anti-gun "blue" voters before the next election.
And they're trying their best to leave concealed carry reciprocity in the dust.
On Monday, the Left-wing USA Today published a lead article demanding that the Senate pass the sentencing reform bill — the very bill that GOA alerted you to last week.
And not too long ago, the New York Times and The Washington Post ran pieces on the same subject — with the same shrillness.
The echo-chamber inside the DC Beltway is getting very loud on this issue.
It's clear why the anti-gun Left wants the sentencing reform bill. As documented here by GOA's Legislative Counsel, the Left wants this bill to get more anti-gun "blue" voters back on the rolls.
Here at Gun Owners of America, we have spent the past several years scrubbing this bill of virulently anti-gun provisions.
It is now not overtly anti-gun, but some wonder if releasing violent criminals back onto the street would inevitably result in a rise in crime and be used to "justify" more calls for gun control.
Not to mention that the additional anti-gun voters on the rolls will join with "dead" voters around the country to elect even more anti-gun politicians.
All that aside, why are Republicans even prioritizing this bill, when the window will soon close for passing concealed carry reciprocity?
The sentencing reform bill has significant, bipartisan support in the Congress.
But we need to keep pressing them for concealed carry reciprocity.
GOA's Erich Pratt went to Social Media recently to urge gun owners to make calls to their Senators. You can click on the link here to view it.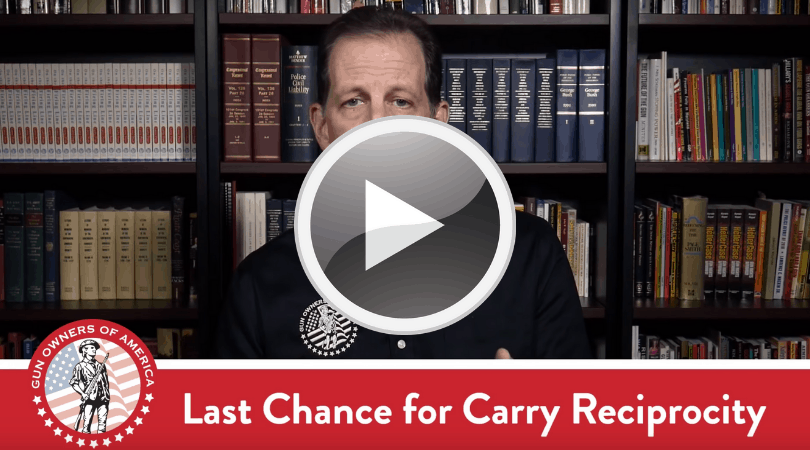 I need you to also contact your Senators, especially since it now appears they will be staying in session to almost Christmas.
So please do the following:
1) Urge your two Senators to press Senate Majority Leader Mitch McConnell in favor of gun rights. Urge them to tell McConnell to include concealed carry reciprocity (H.R. 38) in a must-pass bill like the sentencing reform bill.
2) If your Senators are inclined to reduce the sentences of criminals, then urge them to also restore the 2A rights of non-violent prisoners.
Thank you for your help.
Sincerely,
Tim Macy
Chairman
P.S. Please urge your senators to push hard for concealed carry reciprocity. And don't forget that you can join Gun Owners of America today for $20 — and this will double your contribution because of our matching fund!
Featured GOA News & Updates