Are You Registered?
Written by admin
Published: 03 October 2016
There's a Lot at Stake This November!
---
Not a GOA member yet?  You can join Gun Owners of America today for only $20!
---
We received a call in our office recently from a candidate for the West Virginia House of Delegates.You will not hear about this race on the national news.  Even in West Virginia, it's barely a blip on the radar. 
But this candidate's opponent has made it his number one goal to repeal Constitutional Carry in the state.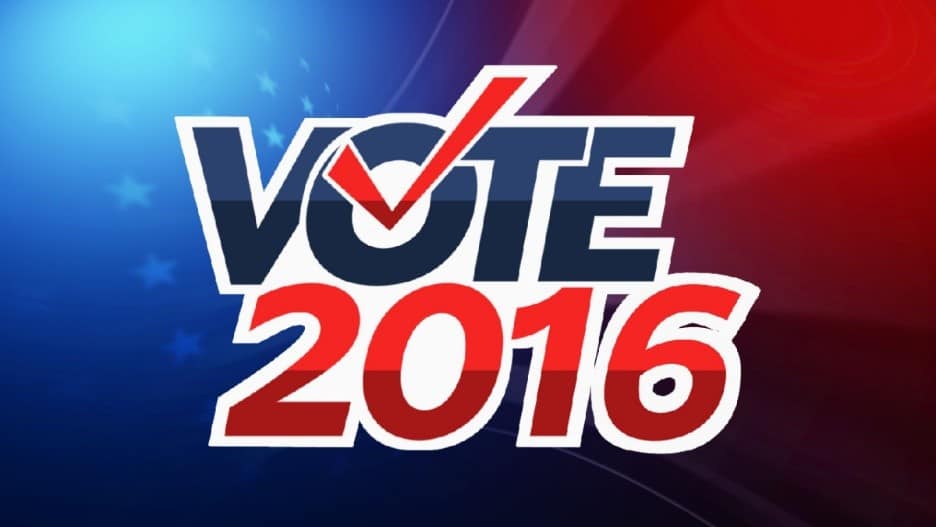 You may know that just this year, the West Virginia legislature overrode the governor's veto to enact that law, with the support of Gun Owners of America. 
The thought then hit me.  Hardly anyone knows about this race.  
The media spotlight is on Donald and Hillary, and yes, that race deserves a lot of attention because of what's at stake.  
It's anyone's guess how this election is going to shake out at the national level.  
And that makes it even more important for GOA to support candidates for Governor, Lt. Governor, Attorney General, and on down to state house races.  
If Hillary wins, we KNOW that she's coming after gun owners.  
She already told us as much.  She supports gun bans, gun owner registration, and Australian-style gun control.  
She would turn the Supreme Court to the Left for a generation … and the Second Amendment will be her litmus test.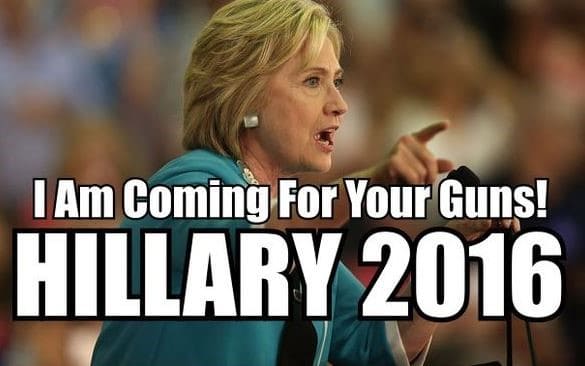 "The Supreme Court is wrong on the Second Amendment, and I am going to make that case every chance I get," is what Clinton told her supporters. 
So what is our defense if Hillary wins? 
We need Governors who are willing stand up for the 10th Amendment.  
We need Attorneys General who will take an anti-gun administration to court to protect our rights.
We need Secretaries of State who will maintain the integrity of our election laws and processes.
And we need state representatives and senators who will continue to protect the Second Amendment.
Just like the candidate in West Virginia, supported by GOA, who is fighting for concealed carry.
Here's the bad news.  It's estimated that in a typical election, 30-40% of gun owners don't bother to vote.  
Believe me, this isn't the year to skip the ballot box.
That's why Gun Owners of America is urging EVERY gun owner and supporter of the Constitution to register to vote.
If you know anyone who has not registered to vote, please shoot them this short video which GOA has produced — encouraging gun owners to register to vote.
It's not just the White House that's at stake.  The Congress is up for grabs, and state offices across the country are also in play.
Billionaires like Michael Bloomberg and George Soros are throwing money around in races all across the country, and at every level.
We may not have those kinds of resources, but this is how we fight back.
There is still time to register to vote.
I know from experience that most members of GOA are voters.  But there are a lot more gun owners out there who are not.
Go here to find out how to register in your state.  Then share this page with your friends, spread it on social media, so that together we will elect the strongest possible pro-gun candidates. 
Sincerely,
Tim Macy
Chairman
P.S. Unfortunately, 30-40% of gun owners are not registered to vote. If you're not registered, please go here for more information.  And then share this link with as many friends and family as possible.
You can also go here to support GOA with a contribution to help spread this message to even more Second Amendment supporters.