Urge Your Congressman to Protect Your Hearing!
Written by admin
Published: 12 September 2017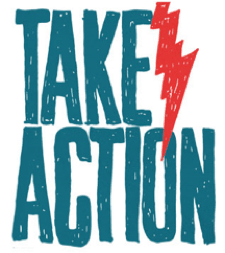 Urge your Congressman to cosponsor and support HR 3139, a bill to remove all restrictions on your ability to protect your hearing.
And help GOA stay on the frontlines. Every dollar you contribute to GOA right now will be automatically doubled, thanks to a very generous GOA Life Member!
---
Not a GOA member yet?  You can join Gun Owners of America today for only $20!
---
Sportsmen's Bill Offers a Vehicle for Deregulating Suppressors
Gun Owners of America has alerted you this year to great legislation in Congress that would protect your ears and hearing while you spend time enjoying your Second Amendment rights.
Today, that effort took a step forward.
A House subcommittee heard testimony on HR 3668 — a "sportsmen's bill" which, among other things, will make it easier for you to purchase firearms suppressors. The bill also makes a lot of minor corrections to federal gun law.
But the sponsor of this bill — South Carolina Rep. Jeff Duncan — took a major step forward when, earlier this year, he agreed to amend his sportsmen's bill with provisions to protect gun owners' hearing.
He did this by including language that removes suppressors from the licensure requirements of the 1934 National Firearms Act (NFA) — meaning that you could purchase suppressors for your firearms without paying a tax or submitting to a waiting period.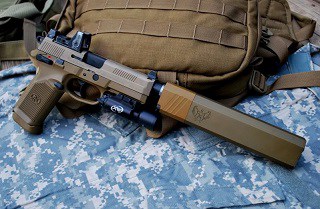 For that, we commend Rep. Duncan.
Now, Congressman Steven King (R-IA) is prepared to take this legislation a step further, offering an amendment to completely remove all federal regulations on suppressors, both under NFA and under the 1968 Act and the Brady law.
This means that you would be able to purchase a suppressor without a background check.
King's amendment is based on his Hearing Protection Act bill (HR 3139).
King's plan is a fantastic idea, because if suppressors are to be removed from the federal licensure requirement, what sense does it make to continue requiring the government's permission to purchase one?
The King amendment would essentially treat suppressors as any firearms accessory (scope, magazine, etc.).
Congressman King is expected to offer his amendment when the sportsmen's bill comes up in committee for a vote on Wednesday.
Obviously, not every congressman will have an opportunity to vote on the King pro-gun amendment this week — only members of the committee will. The opportunity to vote on the King language in the entire House may come later.
So that's why GOA activists all over the country should begin contacting their congressmen now, in favor of the Hearing Protection Act (HR 3139).
Doing so will help create a "buzz" in favor of the King amendment when it is voted on this week.
And that's why I am urging you to either email your congressman or put in a phone call at the DC office.
Your message is simple. All you need to do is urge your Congressman to cosponsor and support the Steve King bill (HR 3139), which removes suppressors from federal firearms regulation.
This will go a long way to showing support for the Steve King amendment when the Committee on Natural Resources takes up the Duncan bill this week.
In Liberty,
Erich Pratt
Executive Director
P.S. After you contact your congressman, please take the opportunity to keep GOA on the frontlines by Doubling Your Dollar, at no extra cost to you.
Every dollar you contribute to GOA right now will be automatically doubled, thanks to a very generous GOA Life Member!
Featured GOA News & Updates