Hillary Won't Stop at Just Disarming Veterans
Written by admin
Published: 31 May 2016
Hillary Clinton is the Most Anti-Gun, Anti-Veteran Presidential Candidate in History
---
Not a GOA member yet?  You can join Gun Owners of America today for only $20!
---
GOA hopes you had good Memorial Day weekend.
While most of us took the day off of work to enjoy friends and family, let us not forget what Memorial Day weekend was all about.
Since our nation's founding, hundreds of thousands of American Service Members have paid the ultimate price and sacrificed their lives to keep the United States of America the land of the free and home of the brave.
Our veterans have defended the U.S. Constitution and our God-given rights.  But now we must stand up for them as Hillary Clinton and the gun grabbing left seeks to dishonor their service by depriving them of their Second Amendment rights.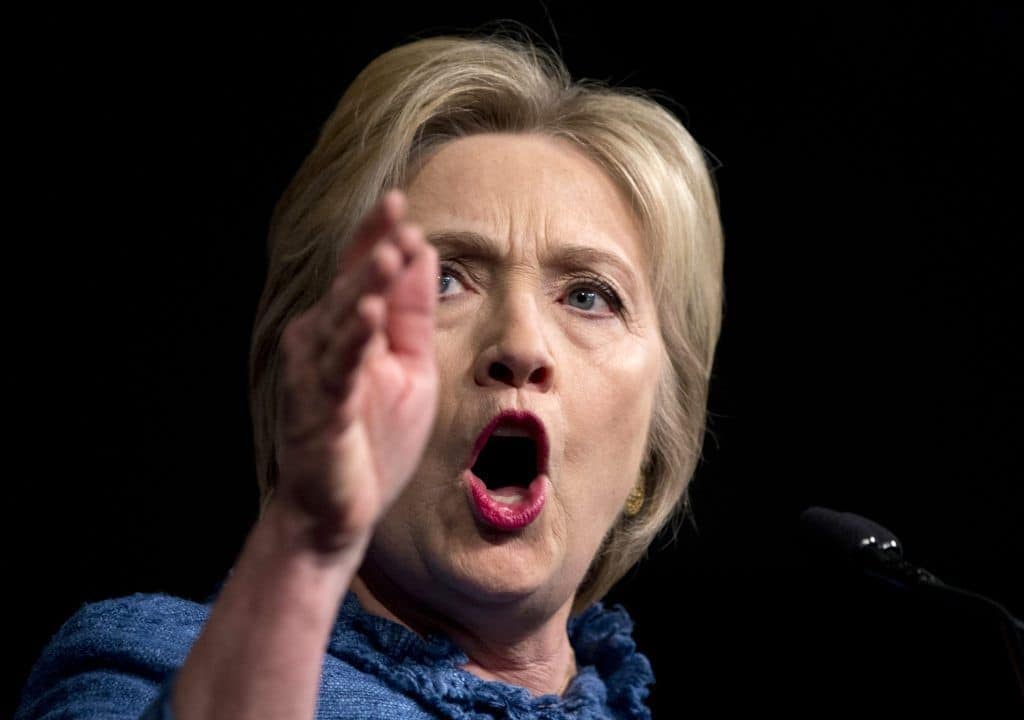 Several leftist media outlets — and also a so-called "veterans' group" — have launched a new effort to get veterans to help propel Hillary Clinton to the White House.  
This is quite ironic, of course, since few people have done more to disarm military veterans than the Clintons.
Under President Bill Clinton, veterans with PTSD lost their gun rights when the VA began forwarding veterans' names to the FBI for placement in the NICS system.
Over 257,000 Veterans Lost Their Gun Rights Because of the Clintons
To date, over 257,000 military veterans have lost their gun rights because of the precedent that began under the Clinton administration.
And there is no doubt that this antipathy for our veterans' gun rights continues with Hillary — and that she wants to take away guns from far more Americans than simply veterans.
Our Legislative Counsel has outlined why Hillary Clinton's desire to reverse the Heller decision — which recognized that gun ownership was a God-given individual right — would, as far as the corrupt Obama-packed courts are concerned, wipe the Second Amendment from the Constitution.  
Hillary's well-known affinity for Australia's massive gun ban could well presage a national confiscation scheme for us — perhaps, by executive fiat and rubber-stamped by the Democrat-packed courts. 
Hillary's support for a proposal to strip gun rights from anyone she chose to place on a "secret list" (with no standards or due process) could potentially allow Clinton to place "dangerous gun owners" like you and me on a secret gun-ban list. 
Hillary's support for a universal gun registry would funnel virtually every gun owner into a NICS system that has an almost 95% "false positive" rate for initial denials, and an inability to appeal a false positive because the Obama administration has illegally shut down the appeals process for those erroneous denials. 
Hillary's plan to allow Leftist jurisdictions to use taxpayer money to bring frivolous lawsuits against gun manufacturers and dealers is a transparent attempt to sue gun ownership out of business. 
If Hillary has had one complaint about Obama, it's that he hasn't gone far enough on gun control. As Breitbart reported:
Democrat presidential hopeful Hillary Clinton [has been] looking toward the general election and planning to use executive action "go further than Obama" on gun control.
So, no, no one thinks that Hillary Clinton would be anything other than a disaster for veterans and guns — and for our gun rights in general.  
That's why, on November 8, gun owners will hopefully let her know what they think of her hatred for the Second Amendment. 
Featured GOA News & Updates