A PRO-GUN GROUP IN VIRGINIA JUST LAUNCHED A FIGHT TO STOP THE ATF
Written by New Virginia Press
Published: 24 December 2018
Without a single action from Congress, the ATF just moved to ban bump stocks nationwide.
To make this happen the agency has made some legally questionable moves.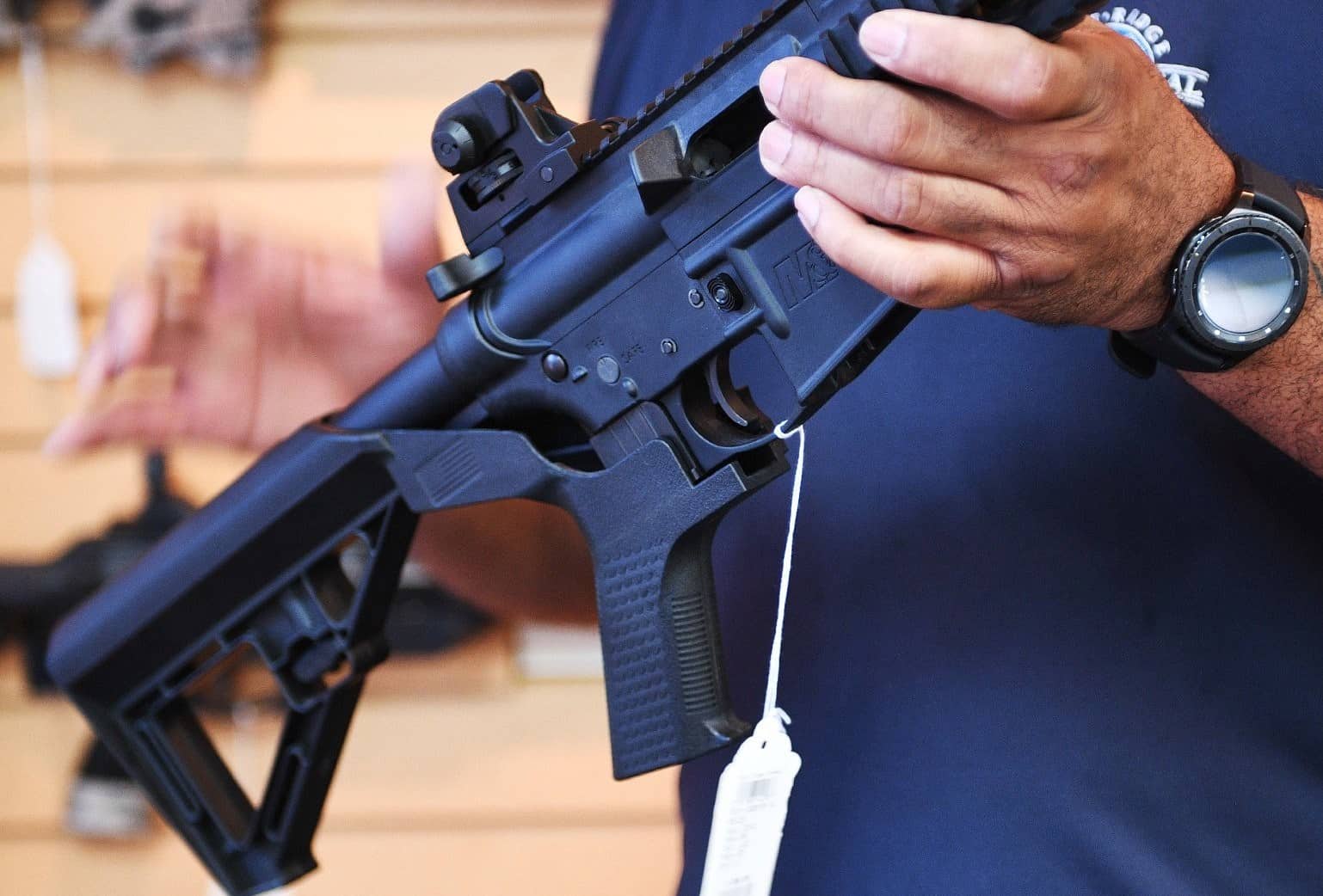 Now, a grassroots pro-gun group in Virginia is starting to fight back….
The lawsuit was originally filed by the Gun Owners of America (GOA) [along with VCDL].
Now, both pro-gun groups are together seeking an injunction to protect gun owners from the sudden bump stock prohibition and to prevent hundreds of thousands of Americans from facing criminal charges….
Click here to see more GOA News articles like this one.
GOA attacks Bump Stock Ban as Illegal
Earlier this week, the Bureau of Alcohol Tobacco Firearms and Explosives (ATF) took a legally dubious step towards banning bump stocks.
Without the authority to create law, the ATF had to develop an opinion to maintain legal credibility for its actions.
To do so, the ATF announced they will classify bump stocks as machineguns, which are already prohibited in many cases.
This effectively bans bump stocks with the threat of criminal penalties if Americans don't comply.
That leaves hundreds of thousands of Americans at risk of criminal charges for possessing what was a legal accessory at the time.
"An estimated half a million bump stock owners will have the difficult decision of either destroying or surrendering their valuable property – or else risk felony prosecution" stated Eric Pratt, executive director of Gun Owners of America.
Pratt is also concerned that this might amount to a slippery slope.
The fear is that if the ATF implements this bump stock ban without major resistance, they may use it as a stepping stone to take action against other accessories and eventually semi-automatic weapons themselves.
"The new ATF regulations would arbitrarily redefine bump stocks as 'machineguns' — and, down the road, could implicate the right to own AR-15's and many other lawfully owned semi-automatic firearms" stated Pratt.
"ATF's new bump stock regulation clearly violates federal law, as bump stocks do not qualify as machineguns under the federal statute."
Currently the ATF has received well over 65,000 comments opposing the ban but has shown no sign of slowing its enforcement timeline.
At the time of this writing, the ATF rule change has been signed by the acting Attorney General and is scheduled to take effect in about 90 days.
Featured GOA News & Updates