A Kid Finds An Abandoned Gun — And The Mom Pulls The Trigger To See If It's Real
Written by Beth Baumann, The Blaze
Published: 28 August 2017
A Kid Finds An Abandoned Gun — And The Mom Pulls The Trigger To See If It's Real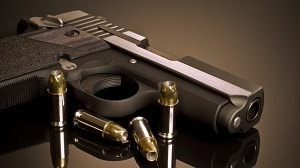 A 10-year-old boy in Atlanta, Georgia, on Wednesday found an abandoned .22 caliber handgun in a dressing room at an Adidas store in the Lenox Square Mall, WGCL- TV reported.
When the boy brought the handgun to his mother's attention, she picked up the firearm and squeezed the trigger to see if it was real, Atlanta police spokeswoman Stephanie Brown told the Atlanta Journal Constitution.
A single round was fired but no one was injured and minimal property damage occurred.
Click here to see more 2A articles like this one.
"The weapon did not belong to the family and no charges were filed in this incident," Brown said. "There was minimal damage to the wall from the accidental discharge."
The mall's management provided the following statement to WXIA-TV:
Lenox Square management and the store involved are working closely with the Atlanta Police Department to share any information that may be helpful…Lenox Square is committed to providing a safe, quality shopping environment for our guests and employees. We are thankful that there were no injuries as a result of this isolated incident.
Featured GOA News & Updates