60-year-old homeowner sends 2 intruders to the hospital in less than a week
Written by Jennifer Cruz, Guns.com
Published: 06 September 2017
60-year-old homeowner sends 2 intruders to the hospital in less than a week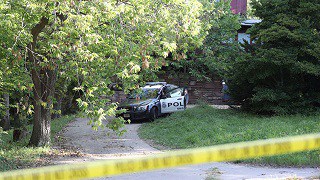 A 25-year-old man is recovering from a gunshot wound after he broke into an Omaha home Thursday morning and found the homeowner was armed with a gun. He's the second suspect the homeowner has put in the hospital this week.
According to the Omaha World-Herald, it was the third time the home was broken into in three days, but authorities have not said whether they believe the break-ins are connected.
In the latest incident, police responded to a call from homeowner Renard LeBron around 8:15 a.m. Thursday and found the suspect, John McDonald, 25, suffering from a gunshot wound to the stomach. He was transported to the hospital, where he was last listed in serious condition.
Click here to see more Self-Defense articles like this one.
At the time of the break-in and subsequent shooting, McDonald was wanted for failure to appear at a court hearing for a possession of methamphetamine charge.
When McDonald was shot, LeBron's face was still bruised and swollen from an encounter with another burglar Tuesday morning. In that incident, LeBron returned home to find Kenneth Harlow, 56, upstairs.
Featured GOA News & Updates