GOA's Christmas Gift to You
Written by Gun Owners of America
Published: 23 December 2015
GOA Wishes You a Merry Christmas!
"For many of us [Christmas is] a holy day, the birthday of the Prince of Peace, a day when 'God so loved the world' that He sent us His only begotten Son to assure forgiveness of our sins." — President Reagan, December, 1982
---
Not a GOA member yet?  You can join Gun Owners of America today for only $20!
---
GOA's Christmas Gift to You:  Another Monumental Court Case
From all the staff at Gun Owners of America, we want to wish you a very Merry Christmas.
No doubt, there will be many of you who are traveling over the next few days.  So for those who are, we certainly wish you safe holiday travels.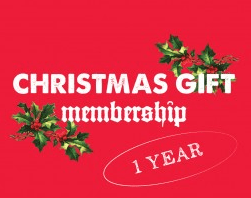 The GOA offices will be formally closed over the holidays, but that doesn't mean we won't be posting articles on the GOA Facebook page and tracking threats to the Second Amendment.
Speaking of the holidays, don't forget that if you need a last-minute gift, you can give a gift membership to a friend or family member here.
You can print out a certificate which allows you to present that to the recipient.
Support your Second Amendment rights this Christmas — every time you spend a dollar through Amazon Smile!  Simply select "Gun Owners Foundation" as the charity of your choice at http://gunowners.me/1mfLWl6
Your support will help Gun Owners to continue fighting for our gun rights, in the Congress and in courtrooms around the country.
This year, we have accomplished a lot together — from enacting constitutional carry in two states … to nullifying federal gun control in another state … to blocking the federal ban on "green tip" AR-15 ammunition.
GOA Files a Second Brief Against the Machine Gun Ban
This year, Gun Owners Foundation won three important cases before the Supreme Court. See the Johnson, Henderson and Rodriguez cases.
And two weeks ago, Gun Owners of America — and its Foundation (GOF) — submitted a second brief challenging the 1986 machine gun ban. This one is before the U.S. Court of Appeals for the Third Circuit.
You can read an analysis of this brief here — and help contribute to this case here.
We will keep you updated on this case's progress in the New Year.
In the meantime, we at Gun Owners of America want to thank you for all your activism this year and for your support of our organization.
So again, have a safe holiday, and we'll see you next year!
Featured GOA News & Updates