Gun-Controlled Chicago: Over 1,000 Shooting Victims This Year
Written by AWR Hawkins
Published: 27 April 2017
Gun-Controlled Chicago: Over 1,000 Shooting Victims This Year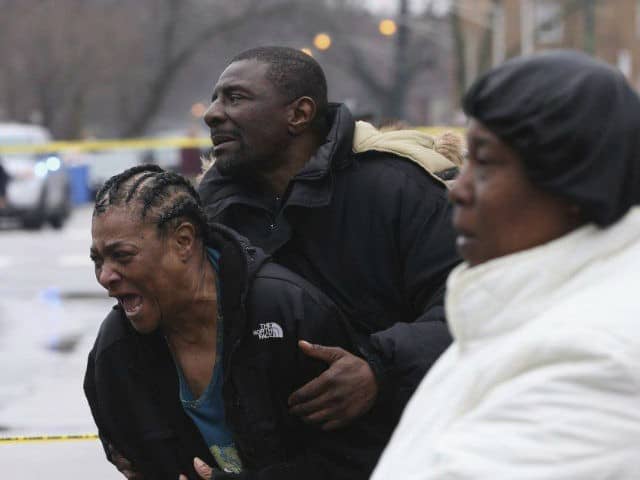 Gun-controlled Chicago already has yielded more than 1,000 shooting victims as of April 27 of this year alone.
The pace of shootings shows Chicago is on track to have another year of nearly 4,400 shooting victims, which is the number of victims the city witnessed last year.
According to the Chicago Tribune, the violence on April 25 was so bad that "two people were killed and five others were wounded over a single hour." That hour was indicative of the kind of violence that has been erupting in Chicago throughout 2017.
Breitbart News reported that 29 people were shot, one fatally, during 18 hours that began at 2:30 a.m. on April 15. The Tribune reported that some of the victims of those 18 hours were as young as 14.
On March 31, Breitbart News reported that two sons were shot to death in front of their mother. Raheem Jackson, 19, and 20-year-old Dillon Jackson had gone to the restaurant where their mother worked to say hello to her and to eat. They were killed just outside the restaurant as their mother looked at them through a window.
The Tribune quoted the sons' mother saying, "I can't go on, my life is over. I'm about to goddamn kill myself. I was standing right here in the window, they killed 'em right in front of me."
Breitbart News reported on April 25 that Chicago Mayor Rahm Emanuel (D) responded to the incessant gun violence by calling for additional gun control. He wants that gun control in the form of new regulations for Federal Firearm License holders (FFLs) in Chicago. Thus, as criminal gun use surges, Emanuel's response is to go after the gun dealers who have gone through the proper legal channels to get an FFL and who, because of that FFL, conduct a background check on every gun they sell.
Featured GOA News & Updates