Trump floats new gun measures as gun owners talk 'betrayal'
Written by Associated Press
Published: 24 February 2018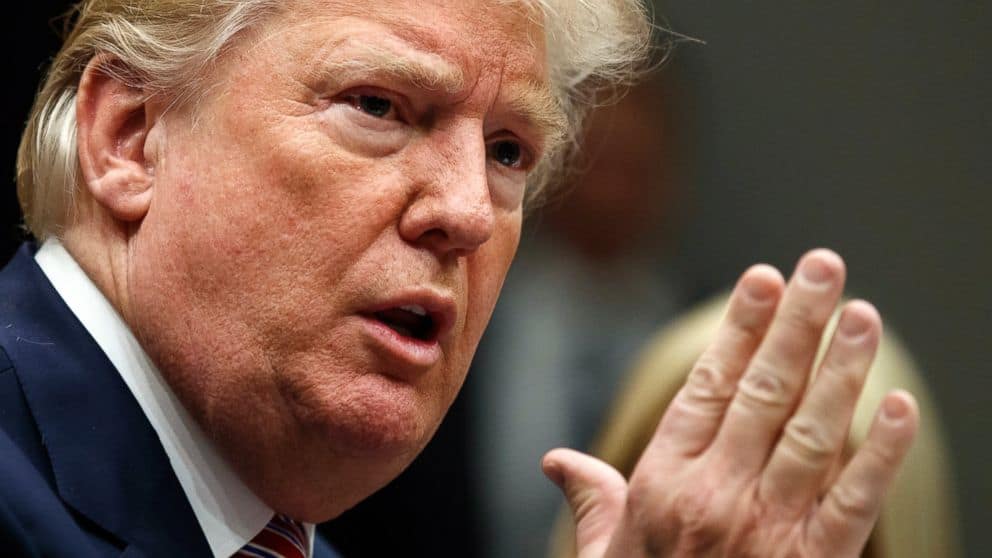 Gun Owners of America issued an alert earlier this past week urging its 1.5 million members to call the White House and "Tell Trump to OPPOSE All Gun Control!"
---
When President Donald Trump raised the idea of banning "bump stocks" and curbing young people's access to gun, gun owners and advocates who helped his political rise about disloyalty and desertion.
Trump's flirtation with modest gun control measures drew swift condemnation from gun groups, hunters and sportsmen who banked on the president to be a stalwart opponent to any new restrictions.
He's pledging to make schools safer and reduce gun violence after the Florida school shooting. But gun advocates see a weakening resolve from the man they voted for in droves and spent millions to elect.
Click here to see more GOA News articles like this one.
"Out in the firearms community there is a great feeling of betrayal and abandonment because of the support he was given in his campaign for president," Tony Fabian, president of the Colorado Sports Shooting Association, said Friday.
The comments highlight how little room the president and his party have to maneuver without angering and activating a politically powerful constituency….
Gun Owners of America issued an alert earlier this past week urging its 1.5 million members to call the White House and "Tell Trump to OPPOSE All Gun Control!"
The organization said anti-gun activists aided by congressional Democrats are trying to convince the president he should "support their disastrous gun control efforts," the message said. "And sadly, it may be working."
Michael Hammond, legislative counsel for the Virginia-based group, said the organization doesn't hesitate to oppose Republican incumbents and candidates whom it deems not sufficiently "pro-gun." Motivating gun owners to go to the polls — not campaign funding — is the source of the gun lobby's strength, according to Hammond.
"When they feel gun ownership is threatened, then they're going to respond as if that's the pre-eminent issue," he said.
Featured GOA News & Updates