Suspect Violates Protective Order
Written by AWR Hawkins, Breitbart
Published: 19 December 2017
Suspect Allegedly Violates Protective Order, Dies in Backyard After Being Shot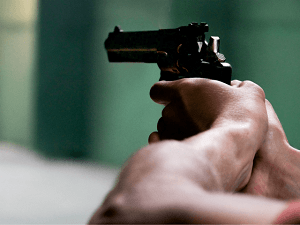 A suspect who allegedly violated a protective order in an attempt to enter his ex-girlfriend's home died in the backyard after being shot.
The incident occurred Sunday night in Harrison County, Kentucky.
According to WKYT, 57-year-old Marcellus Custard was allegedly trying to force his way into Jacki Hess's home when her boyfriend opened fire. Hess said she and her boyfriend told Custard to stop before shooting.
Custard ran away from the door after being shot, then died in the backyard.
Hess and Custard were once married and had an on-again off-again relationship until recently. She said he had allegedly "been threatening her and her boyfriend, texting and calling them both repeatedly."
Featured GOA News & Updates