GOA is in Texas — and we're here to stay!
Written by Erich Pratt
Published: 11 July 2018
GOA Hires Staffer in Austin
---

Not a GOA member yet? We need you more than ever right now!
---
Dear Friend:
We're in Texas — and we're here to stay! Today we announced the hiring of Rachel Malone as our Texas Director.
This signifies a new focus on GOA's advocacy within the Texas State Legislature.
We're dedicated to helping you secure victories within the Texas state legislature — victories such as Constitutional Carry and ending gun-free zones.
We're also here to stand firm against any gun control measures that could hamper your ability as an armed citizen to protect your own life or defend those you love.
GOA's new Texas Director Rachel Malone is passionate about defending your right to keep and bear arms. She's worked for years to advance firearms freedoms in Texas, promoting Constitutional Carry before it was popular, and training the grassroots of Texas on how to make their voice heard.
She's also a respected shooter and a nationally certified firearms instructor who cares deeply about training Texans to bear arms for self-defense.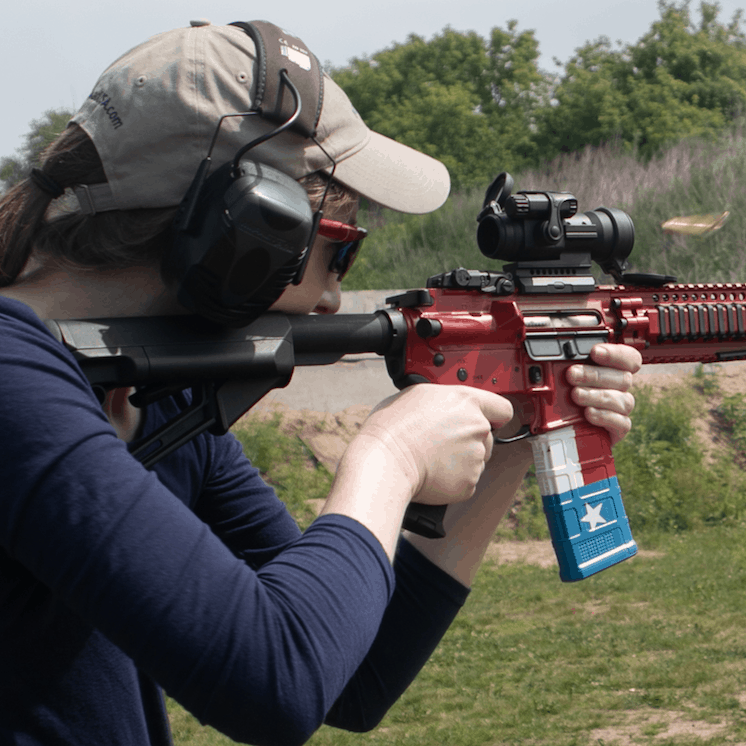 We could not be more pleased to have her on board heading up our new Texas effort.
Please see our press release here.
And be on the lookout for news and action alerts coming from Rachel. She'll keep you informed, and she'll be asking for your help to reach out to your legislators when needed.
Here's to the "Come and Take It" spirit staying alive in Texas!
Erich Pratt
Executive Director
PS: We're invested in Texas, so would you consider investing in GOA? Chipping in $20, $50 or $100 would make a tremendous difference for the Second Amendment!
Featured GOA News & Updates