Bill to Nullify Federal Gun Laws Headed to Senate Floor
Written by Gun Owners
Published: 14 February 2014
"Ward's bill has the backing of a total of twelve sponsors and co-sponsors, as well as the support [from] Gun Owners of America …" — Breitbart.com, February 10, 2014
A pro-gun bill that we alerted you to earlier has now passed out of the Judiciary Committee (by a 6-3 vote) and is headed to the Senate floor.
That bill is S.B. 1294, and its chief sponsor is Arizona State Senator Kelli Ward (R-Lake Havasu City).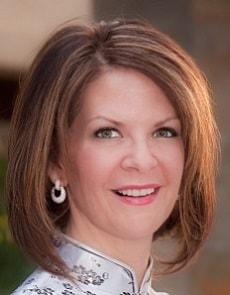 The bill would bar Arizona officials from enforcing federal gun control law, and would require that they be fired if they do.
ACTION: Make sure that your state Senator knows you support S.B. 1294, and get your friends and family members to contact their state Senators, as well.
Please look up your Senator using the contact information below, and then cut-n-paste the pre-written letter below as an email.
HOW TO CONTACT-WRITE YOUR STATE SENATOR:
1.Proceed to http://cqrcengage.com/gunowners
2.Enter your zip code in the box provided under "Find Your Elected Officials" on the lower right.  (Preferably, you should enter your nine-digit zip code to get the best answer.)
3.Scroll down and click on the name of your state senator.
4.Click on your senator's website, which will be found under his or her name (upper left).
5.Find and click on the senator's email address or webform.
6.Take the pre-written letter below and cut-n-paste this into the email or webform.
JUDICIARY COMMITTEE VOTE: The vote on S.B. 1294 took place on Monday in the Judiciary Committee.  If your Senator is listed below, thank him for his "Yes" vote, but reprimand him for a "No" vote:
Nancy Barto — Yes
Steve Pierce — Yes
Steve Yarbrough — Yes
Kimberly Yee — Yes
Adam Driggs — Yes
Rick Murphy — Yes
David Bradley — No
Andrea Dalessandro — No
Steve Gallardo — No
—– Pre-written letter —–
Dear Senator:
Arizona State Senator Kelli Ward recently introduced legislation to put an end to the abuse of the Second Amendment in the state of Arizona.  That bill is Senate Bill 1294, and it just passed out of the Senate Judiciary Committee on a 6-3 vote.
I urge you to cosponsor and support this bill.
The provisions of S.B. 1294 are simple and easy to understand:  Arizona officials would be barred from enforcing federal gun control law, and would be fired if they do.
In our nation's capital, the President has promised to use his "pen" and his "phone" — something that he has already started doing in regard to Second Amendment restrictions.  He's issued dozens of Executive Actions on guns — and just recently, he UNILATERALY began to repeal the HIPAA privacy laws that protect gun owners.
This means that tens of millions of Americans could lose their gun rights without a court order.  This includes police and firemen with Post Traumatic Stress Disorder … adults who in their youth were diagnosed with ADHD … and, potentially, even individuals who are currently taking anxiety medications!
Given the anti-gun (and unconstitutional) agenda this President is pushing, it is imperative that Arizona protect my rights.
Alexander Hamilton said in Federalist Paper 28 that State governments will "afford complete security against invasions of the public liberty by the national authority."
That is precisely what S.B. 1294 will do, so please lend your support to this bill.
Sincerely,
Featured GOA News & Updates