St. Louis Mayor Blames The Tool, Not The Causes Of Violence
Written by Tom Knighton, Bearing Arms
Published: 11 December 2017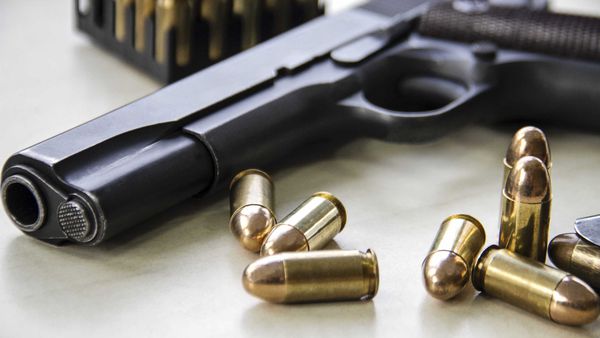 St. Louis Mayor Blames The Tool, Not The Causes Of Violence
One thing you can trust a leftist politician to do is to blame guns for any and all ills within a community. No matter what, guns are responsible for the problems and evils of the world. Violence would magically disappear if only there were no guns.
And unicorn farts would power the entire city.
The latest example of this delusion comes from the mayor of St. Louis:
Guns are at fault for a rise in homicides in the nation's second-most dangerous city, and are causing a "crisis," its mayor said.
"The level of violence in our city is at a crisis level," St. Louis Mayor Lyda Krewson said at a press conference in its City Hall on Friday. "I think it is apparent to most of us that we are awash in guns," Krewson said. "They're being used to settle differences, defend territory, retaliate, take cars, do holdups."
The "crisis" she referred to was the city's reaching its highest number of homicides this year –– 197, she said (but 196 on the police department's website) –– since 1995, when that number was 204. The majority remain unsolved. As a next step, Krewson announced a gun buyback program –– citizens bring in their guns, the plan goes, and in exchange, receive grocery store gift certificates. It's set to begin as early as next week.
But critics say the city's problems run deeper than guns, and that the city has tried this approach several times only to see crime continue to creep upwards. (Studies reflect that view.)
"I think she's trying something she feels is going to be effective, but in reality we just know that they're not," State Representative Bruce Franks told Newsweek. In 1991, the city did a major buyback program, in which thousands of guns were taken off the streets. That same year, Franks' brother was killed by a gunshot.
"A lot of those turned out to be antiques," he said. "We're seeing, go turn your guns in and then what?" Franks said the city should focus on adding resources to communities with high crime rates, which he said would make guns "irrelevant."
The critics are right.
Guns are simply objects. They have no free will. They don't act on their own volition. Someone has to operate them.
That is where you find the problem, with people.
Featured GOA News & Updates