Interior Secretary Zinke Day One: Repeals Obama-Era Lead Ammunition Ban
Written by AWR Hawkins
Published: 03 March 2017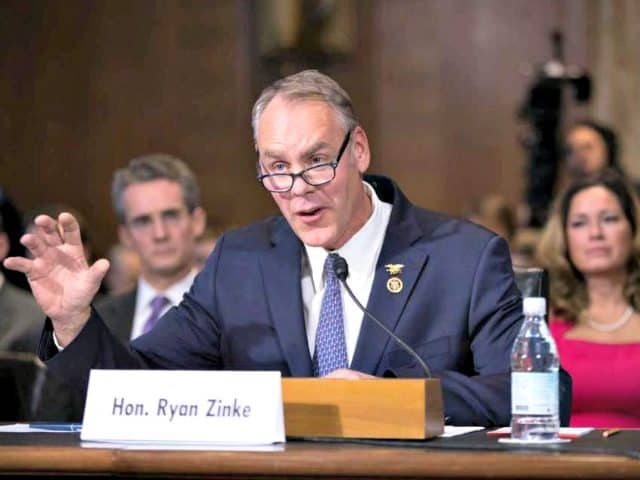 Interior Secretary Ryan Zinke signed a Secretarial Order on Thursday repealing the lead ammunition ban issued the day before Barack Obama left office.
It is interesting to note that Thursday was Zinke's first day as Interior Secretary and repealing the onerous ban one of his first actions….
[The lead ammunition ban has been described as Obama administration's "parting shot" against the hunting community.]  But Zinke overturned this ban with Secretarial Order 3346.
S.O. 3346 "revokes Director's Order 219." Moreover, S.O. 3346 is effective immediately.
This is the second Obama-era gun control to be repealed within a week. On February 28 President Trump signed the repeal of Obama's Social Security gun ban. The White House explained that the Social Security gun ban was repealed on grounds that it "would prevent some Americans with disabilities from purchasing or possessing firearms" and "could endanger the Second Amendment rights of law abiding citizens."