Reaction to bump stock maker Slide Fire suspending operations
Written by Chris Eger
Published: 19 April 2018
While the country's primary manufacturer of bump fire stocks may have signaled they are leaving the industry, the question of the stocks themselves remains.
On Tuesday, Texas-based Slide Fire Solutions said they would stop accepting orders for their signature product next month and move to close their website afterward. The news was met with gratification from a national gun control group who is backing a class action lawsuit over the use of bump stocks in the Route 91 Harvest shooting last October. …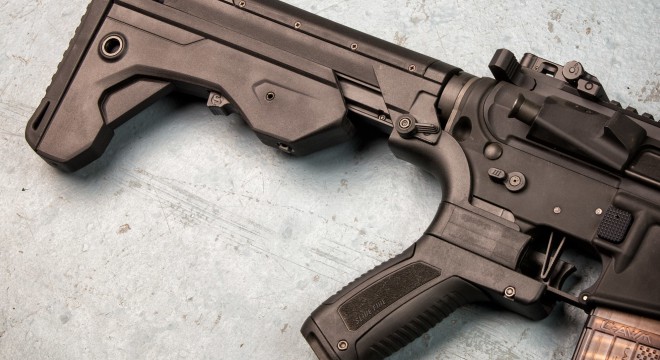 One national Second Amendment organization bemoaned the loss of the small business dedicated to the device that, prior to Las Vegas, was seen largely as an inoffensive novelty and had been approved by the ATF in 2010.
"It's sad, but not surprising, that Slide Fire is closing its doors," said Erich Pratt, executive director of Gun Owners of America. "What should surprise gun owners is that it was a Republican administration that put a gun parts maker out of business — especially since the Obama administration had refused to take such a course of action on several occasions."
 Click here to see more GOA News articles like this one.
Besides the prospect of current bump fire stock owners becoming felons at the stroke of a pen, Pratt said the larger pool of gun owners should be worried about the future of semi-auto firearms in general.
"After all, given that the proposed ATF regulations erroneously deem the bump stock firing of an AR-15 to be 'automatic' fire, the AR-15 thus becomes a full automatic under those circumstances," he said.
Featured GOA News & Updates