Here's a bill you'll want to write your congressman about
Written by Sam Rolley
Published: 20 April 2016
Learning that your name had been mistakenly flagged by the FBI as ineligible for 2nd Amendment rights would come as a frustrating and embarrassing surprise to any law-abiding American. And, adding insult to injury, the bureaucratic hurdles to correcting such a mistake are currently massive.
That's why Minnesota Republican Rep. Tom Emmer just introduced legislation that would make it easier for Americans denied 2nd Amendment rights because of government mistakes in the National Instant Criminal Background Check System (NICS).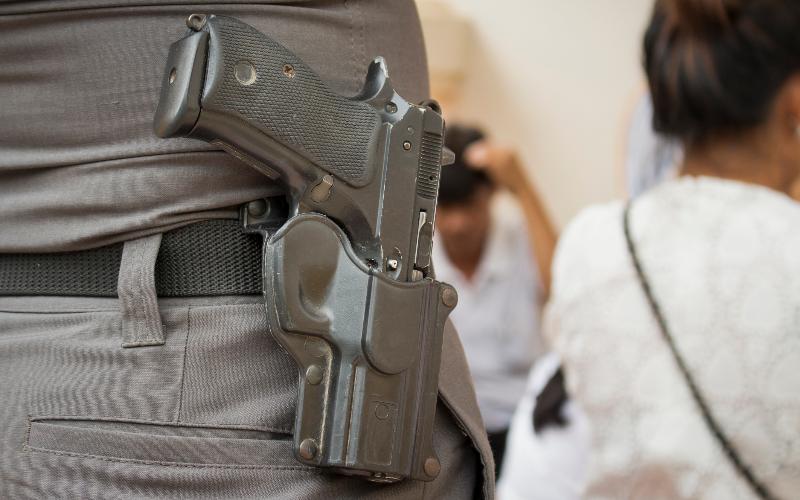 Emmer's no-brainer Firearm Due Process Protection Act would force the FBI to review and correct information in its databases in a timely manner (within 60 days) of receiving appeals from prospective gun buyers denied their 2nd Amendment rights.
According to the lawmaker, many law-abiding Americans are currently being left without recourse upon learning their gun rights are being denied because of "mismatched fingerprints and inaccurate criminal history records" in the background check system. And the issue has nothing to do with the FBI dragging its feet in the appeal process. Unbelievably, the agency completely halted the appeals process.
Emmer said the move is clearly tied to the current president's disdain for the 2nd Amendment.
"This president's executive actions on guns should not deprive law-abiding Americans of their constitutional right to due process," he said in a statement.
"Citizens who go through the appropriate, legal process of ensuring their own personal protection should not face unnecessary government blockades," he continued. "Two months is a reasonable amount of time to run a background check and correct false information.
Emmer also pointed out that the FBI move denies one fundamental right by ignoring another.
"Above all, citizens must always have recourse when denied a fundamental right," he said.
Currently, there's no way to know just how many Americans have been abused by the bureaucratic scheme because the FBI isn't required to report the number of appeals it receives each year. Emmer's bill would change that, requiring the FBI to hand the information over to Congress for the purpose of oversight.
Featured GOA News & Updates