Delaware Judge Holds State Constitution Does Not Apply in State Parks, Forests
Written by Dean Weingarten
Published: 25 December 2016
Delaware Judge Holds State Constitution Does Not Apply in State Parks, Forests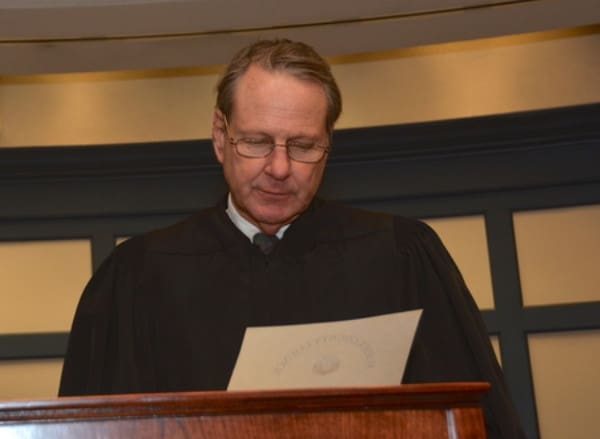 A little backstory to yesterday's Quote of the Day . . .
A year ago, the Bridgeville Rifle and Pistol Club filed suit against the state against the Department of Agriculture and the Department of Natural Resources and Environmental Control. The suit was designed to enforce Article 1, Section 20 of Delaware's Constitution. From ballotpedia.com:
A person has the right to keep and bear arms for the defense of self, family, home and State, and for hunting and recreational use.
The departments mentioned ban the possession of guns from public parks and state forests, unless the person is actually hunting with a valid hunting license. From the seafordstar.com:
This is not the club's first involvement in a lawsuit. It filed a brief in support of a 2010 complaint by two residents against the Wilmington Housing Authority and the authority s ban on guns in common areas of its public housing complexes. In 2014, the Delaware Supreme Court decided that the ban was unlawful under Delaware s Constitution. Also unlawful, the court decision said, was the authority s requirement that residents who owned guns have any permit or license available at all times for inspection.
We were successful in ensuring that people who live in public housing have the same rights as everyone else, Hague said.
Winning the current suit would benefit people who travel to Sussex County to participate in shooting competitions at the rifle club, Hague said: We have a lot of competitors who like to go camping. They like to come down for a weekend, attend a match and then camp at Trap Pond State Park.
Featured GOA News & Updates