Permission not Required: "Constitutional Carry" Bill Introduced in Texas
Written by Mike Maharrey
Published: 29 November 2016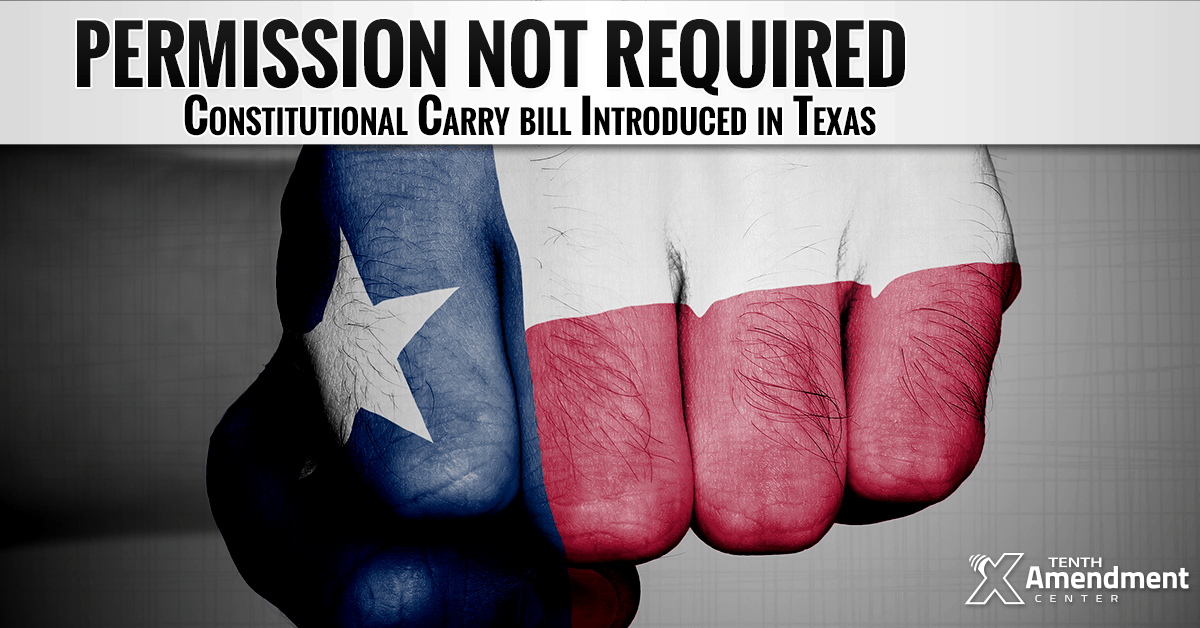 AUSTIN, Texas (Nov. 29, 2016) – A "Constitutional Carry" bill filed for the 2017 legislative session would make it legal for Texans to carry a concealed firearm without a license, and foster an environment hostile to federal gun control.
Rep. Jonathan Stickland (R-Bedford) filed House Bill 375 (HB375) on Nov. 16. If passed into law, it would end Texas' conceal carry licensing requirements and remove the need for government permission to carry a concealed firearm in the state. The new law reads in part:
Notwithstanding any other law to the contrary, a person who is not otherwise prohibited by law from possessing a firearm shall not be required to obtain any license to carry a handgun as a condition for carrying a handgun.
The legislation also provides legal protection from unreasonable police interference for those carrying a concealed weapon.
The mere possession or carrying of a handgun, openly or concealed, with or without a license issued under this subchapter, shall not constitute reasonable belief for a peace officer to disarm or detain an otherwise law-abiding person.