Chicago endures bloodiest month in decades with 90 people killed in August alone – more than the number of homicides in New York and Los Angeles COMBINED
Written by Associated Press
Published: 14 September 2016
Chicago endures bloodiest month in decades with 90 people killed in August alone – more than the number of homicides in New York and Los Angeles COMBINED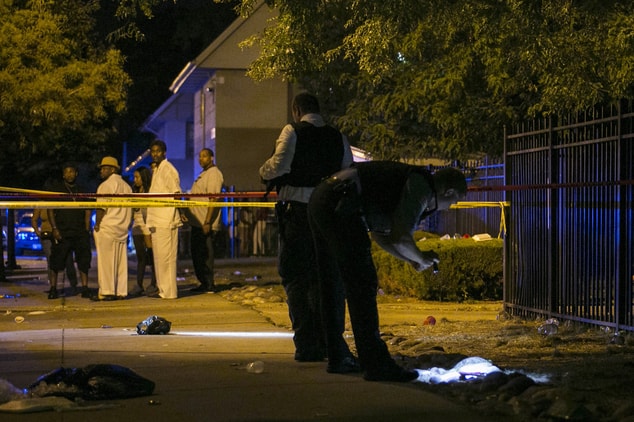 Chicago recorded its deadliest month in two decades in August, thanks in part to a sharp rise in gun violence in the nation's third-largest city this year. Police said that 90 people were killed last month, a 66 per cent increase over August 2015. There were 472 shooting victims — an average of more than 15 people per day.
The 90 homicides were the most the city has seen in any month since August 1996, according to Chicago Police Department data. 
Among the victims this year have been innocent bystanders, including a father paying bills at his kitchen table and the cousin of NBA star Dwyane Wade, who was shot last month while pushing her baby in a stroller near a school.
In total, there were more than 449 homicides across the city from January 1 this year until the end of August, which was a jump of roughly 50 per cent on the same period in 2015, police said.
The number is more than the total number of homicides in New York and Los Angeles – America's two biggest cities – combined.
Featured GOA News & Updates