Only 25% of expected turnout attended D.C. student gun protest
Written by Michael F. Haverluck, One News Now
Published: 26 March 2018
Only one-quarter (200,000) the number of anticipated gun control activists actually showed up for Saturday's March for Our Lives student gun protest march in Washington, D.C.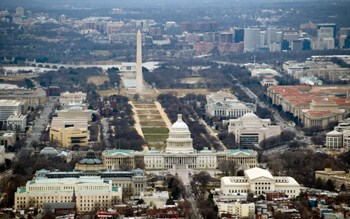 Even though the total was far less than most Democrats and left-leaning news agencies initially reported for the rally, most still disseminated headlines boasting "huge crowds," intentionally omitting the fact that the turnout was four times smaller than Democrats and anti-gun activists boasted about. … 
Click here to see more GOA News articles like this one.
"A small contingent from Gun Owners of America was on hand at the march with posters pointing out the hypocrisy of some Hollywood celebrities and their support of the march, including George Clooney – who donated $500,000 to the event while starring in movies featuring gratuitous violence involving guns," Starr explained.
Featured GOA News & Updates