6/98 Lautenberg Gun Ban Racking up the Horror Stories
Written by Gun Owners of America
Published: 29 September 2008
Lautenberg Gun Ban Racking up the Horror Stories
— Lifetime ban disarms unsuspecting parents, spouses
A wife tears her husband's pocket during an argument. A daughter throws keys at her mom – and misses. Both `assailants' are arrested, fingerprinted and booked. Welcome to Virginia's new zero tolerance of domestic violence.
And welcome to some of the most recent victims of the Lautenberg gun ban.
The Washington Post Magazine began its October 26, 1997 issue with the above quote. Page after page of examples showed how innocent men, women and children are becoming victims of the latest war against domestic violence.

GOA Executive Director Larry Pratt with pro-gun Rep. Helen Chenoweth (R-ID).
She has introduced a bill to repeal the Lautenberg gun ban (H.R. 1009)
and has currently secured 37 cosponsors.
And unwittingly, the Post Magazine made it painfully clear how easy it is for honest citizens to lose their Second Amendment rights as a result of the Lautenberg domestic gun ban.
The Lautenberg ban, passed in 1996, imposes a lifetime gun ban on those who have committed minor infractions in the home – "offenses" as slight as shoving a spouse or spanking a child.
Chenoweth bill nets almost 40 cosponsors
Gun Owners of America warned even before the gun ban passed how disastrous it would become. Unfortunately, these predictions have come true with a frightening accuracy.
Many in Congress have ignored the effects of this pernicious law that they helped enact.
But Rep. Helen Chenoweth (R-ID) – who voted against the Lautenberg ban – has shown again and again why she is one of the staunchest defenders of the Second Amendment.
She introduced H.R. 1009 early last year to repeal this law and has secured 37 cosponsors since then.
Rep. Chenoweth continues to press on. But the Republican leadership has dragged its feet and shown no desire to push this legislation.
As a result, the horror stories are flooding in.
Torn pocket brings on Lautenberg sanctions
Consider Judy of Fairfax County, Virginia.
The slight tearing of her husband's pocket last year was enough to cart her off to the police station – even though her husband refused to press charges.
The husband, Tom, states he had only called the police to get "documentation in a custody dispute."
When Tom insisted he didn't want to press charges, he was told that "pressing charges is not [your] decision, it is the decision of the commonwealth of Virginia."
Unfortunately, Virginia's new "zero tolerance" requires police to press charges in such cases. Now, if and when Judy plea-bargains to a misdemeanor and pays a minimal fine, she will lose her Second Amendment rights forever.
Daughter flings keys, loses rights
The Washington Post Magazine also reported how a daughter was arrested, to the shock and horror of her parents, for throwing a set of keys near her mother.
Twenty-one year old Lora, also of Virginia, lost her temper and flung an empty water bottle and her car keys.
The water bottle landed on the front steps, but the keys fell near her mother.
For that, Lora was arrested, booked, and told she must not have any contact with her mom for three days, even though she's still living at home.
As stated by the Post Magazine,
In Lora's case, there really is no question. In the eyes of the law, you don't have to hit somebody to commit assault – all you have to do is try to hit them.
Yet clearly, the rules have changed.
Officer Mike Twomey, who assisted in the arrest, remarks that "in the old days, the proper response would have been to say, `hey, ladies, cool it.' Now, arrest is the only option."
The Post Magazine reports that seven states plus the District of Columbia have mandatory arrest policies, and 26 others, including Maryland, have "presumptive arrest" policies that give officers a bit of discretion but still encourage them to make an arrest. Another 12 have laws that blend the two approaches.
Lautenberg creating new victims
With the Lautenberg gun ban in place, a new category of "victim" is emerging as a result of these tougher state laws – like the one in Virginia.
"A lot of times, I think arrests are being made when they shouldn't be," says Kenneth E. Noyes, staff attorney and coordinator of the domestic violence project for Legal Services of Northern Virginia.
He is not alone in this opinion.
"I am stunned, quite frankly, because that was not the intention of the law," says Judith Mueller of the Virginia-based Women's Center.
"It's disheartening to think that it could be used punitively and frivolously. Frivolously being the operative word."
Dial 911; someone goes to jail
Before the Lautenberg gun ban, most people involved in minor altercations would simply plea-bargain to a domestic violence misdemeanor, pay a small (say, $25) fine, and be on their way.
But times are changing. Even the Post Magazine questioned whether every 911 call should end in an arrest. For example, what should the police do when:
* A man calls 911 to report that his wife has destroyed his Mercedes with a ball- peen hammer and would like her, please, arrested?
* A father calls to say that his son threw food at him, and now he would like the teenager, please, arrested?
* A husband calls 911 to say that his wife slapped him with an open hand and he would like her, please, arrested?
Under the new laws, all these "assailants" could spend a night in jail. The question is, do they really deserve to have a domestic violence misdemeanor on their record?
And even more importantly, should they now lose their gun rights forever?
It is true that the Lautenberg law allows for the restoration of rights following the expungement of the domestic violence record or an official pardon.
But while this is true on paper, it rarely occurs in practice. As a rule, elected officials fear having to "stick their necks" out on what is considered to be a politically sensitive issue.
Moreover, it is especially true that judges are reluctant to expunge the records of people who have since moved out of the county or the state.
Spank your child, forfeit your guns
Gun Owners of America reported last year how one GOA member – who probably represents scores of others – stepped forward to tell his horrific story.
Many years ago, this father gave his child a swat on the rear. Because the father was going through an ugly divorce, his estranged wife, with the encouragement of her mother, reported the man to the police for child abuse.
The father had spanked his daughter with an open hand on the buttocks. After a nasty court battle, the man finally accepted a domestic violence misdemeanor conviction.
Now he is disarmed for life by the Lautenberg gun ban, simply because he spanked his child.
Upon learning of the Lautenberg gun ban, this GOA member, seeking to be in compliance with the law, sold his collection of firearms. He has forfeited his Second Amendment rights, for simply spanking his own daughter.
Lautenberg disarming people from all walks of life
More recently, a Michigan woman made national news when her case went to trial for the same offense.
Kathi Herren, 32, swatted her child in discipline. The result? She has now lost her Second Amendment rights because of that swat.
"In today's politically correct world, parents can't even spank their children in public," said GOA Executive Director Larry Pratt.
"If you do, you could lose your right to protect your children — forever. That makes absolutely no sense at all."
Judge Brian MacKenzie announced that "he had no intention of sending her to jail."
And thus, the irony remains: despite serving no jail time, despite this being a very minor "offense," Herren will be punished for the rest of her life.
No guns. No self-protection. In an emergency, her only recourse now is to dial 911.
All of the above examples are, of course, only the tip of the iceberg.
Gun Owners of America frequently receives reports of police officers, army sergeants, gun dealers and people from all walks of life who are being disarmed by the Lautenberg ban for the very slightest of infractions.
"This law must be repealed," Pratt said. "And Congress owes it to the people to put Rep. Chenoweth's bill to a vote."
"But if Congress doesn't, then we will rate the cosponsorship of her bill instead of a vote. Those who cosponsor H.R. 1009 will be listed as having cast a pro-gun vote. All the others will have to answer to their constituents in November.
"And gun owners will remember in November," Pratt said.
---
Lautenberg Ban Targets Wrong Weapons

The following comes from the Utah Department of Public Safety, in their analysis of Domestic Violence. The figures are from 1996, and show that firearms are used infrequently in crimes of domestic violence. The Gun Owners thanks Janalee Tobias, President of Women Against Gun Control, for bringing these statistics to light.

Relative Frequency of Weapon Use

| Weapon | Percentage |
| --- | --- |
| Firearms | 1.9% |
| Knife/Cutting Instrument | 3.0% |
| Blunt Object | 1.5% |
| Motor Vehicle (as weapon) | 0.6% |
| Personal (hands, feet, etc) | 85.5% |
| Other | 5.6% |
| Unknown | 1.9% |

Get Pro-gun Compromisers on Board the Full Repeal of the Lautenberg Gun Ban (H.R. 1009)!

The Representatives listed below are cosponsors of a compromise bill (H.R. 26, introduced by Rep. Bob Barr (R-GA)) that would only repeal the retroactive part of the Lautenberg gun ban. However, these Representatives have NOT cosponsored Rep. Helen Chenoweth's FULL repeal, H.R. 1009. Gun owners should encourage these Representatives to cosponsor the "real deal.".

Barcia (D-MI)
Bishop (D-GA)
Bliley (R-VA)
Brady (R-TX)
Camp (R-MI)
Christensen (R-NE)
Collins (R-GA)
Deal (R-GA)
Emerson (R-MO)
Gekas (R-PA)
Hayworth (R-AZ)
Holden (D-PA)
LaTourette (R-OH)
LoBiondo (R-NJ)
Lucas (R-OK)
Myrick (R-NC)
Ney (R-OH)
Norwood (R-GA)
Oberstar (D-MN)
Peterson, John (R-PA)
Petri (R-WI)
Souder (R-IN)
Traficant (D-OH)
Upton (R-MI)
Watt (D-NC)
---
Grassroots victory could send ripples nationwide
Gun Owners Win Big in Alabama!
Gun Owners of America and its members can now breathe a little easier in the Heart of Dixie.
A long and hard-fought battle against gun control forces and advocates of compromise came to a satisfying conclusion on April 27th in Alabama when the clock struck midnight, ending the legislative session and sending the anti-gunners packing.
As pro-gun leader Sen. Dwight L. Adams put it, "The fact that it never came up [for a final Senate vote] doesn't diminish what we had to do to keep it from coming up. They were poised to bring it as soon as we let our guard down. But we didn't."
At issue was HB 32, the Alabama "Brady Registration Check" sponsored by state Rep. Jack Page (D-Gadsden).
This ill-advised and misrepresented bill would have enacted a whole new layer of state gun control in Alabama by establishing a statewide bureaucracy to perform background checks on gun purchases.
Compromisers originally tried to sell this bill of goods with the bizarre argument that keeping gun control in the state is better than shipping it out to the federal government.
"But our members responded in unison with this simple truth – state gun control is not the answer to federal gun control," reported GOA State Director Dennis Fusaro.
"Plus, the bill mandated that the new Alabama system share its files with all criminal investigative agencies-including Janet Reno's Justice Department."
[Note: The federal Brady Act sunsets in November of this year, and in its place will be the National Instant Registration Check– ALL gun sales made through dealers will be subject to this check. The BATF has stated in proposed rules that state-level gun control like HB 32 will not qualify as an alternative to the federal checks, so even the state-vs-federal argument is meaningless.]
Alabama GOA members pour on the "heat"
This was a massive struggle.
Beginning in January of 1998 GOA began to issue fax and e-mail alerts. Grassroots activists responded, and the bill was suddenly in trouble.
It passed in the House, but the raging debate meant that enough time was bought to flood the legislature with postcards and letters.
More GOA alerts followed, because the anti-gunners' legislative bosses simply would not give up. They tried parliamentary trick after parliamentary trick, and every time, Alabama gun owners were there to counter them.
Crucial votes included a Budget Isolation Resolution (BIR) in an attempt to place HB 32 ahead of even the state budget. GOA targeted seven fence-sitters, and once again, they got hammered by the grassroots. Result: six of the seven voted right, and the BIR failed.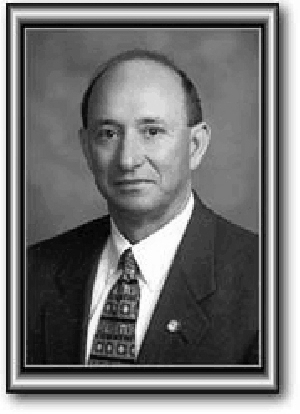 Pro-gun state senator Dwight L. Adams was willing
to shut down the Alabama senate to kill the Brady
Registration Check
Senator Adams draws "line in the sand"
Pro-gun Senators threatened to filibuster the entire legislature to a standstill if the Alabama "Brady Registration Check" came up for a vote. What was at first thought to be a slam- dunk – complete with support from other gun groups – became a nightmare for the politicians.
Alabama gun owners were adamant in their outrage at this attempt to force the state to aid the federal government in registering gun owners.
And that outrage prevailed. Even though the citizens of Alabama were vilified in the media. Even though legislators whined that the bill was supported by the NRA-ILA. The grassroots pressure never relented.
In the end, the politicians had to scurry like mice for the shelter of the dark. The bill was considered too controversial to bring for a vote, because that would have shown the light of day on their action.
Those who still question the power of grassroots activism need look no farther than the incredible job done by Alabama gun owners in defeating HB 32.
---
Colt's President Pushes National Gun Registration
The following are excerpts from Ron Stewart's guest editorial in the American Firearms Industry magazine for December of 1997, in which he calls for federal gun registration. Ron Stewart is the CEO and President of Colt's Manufacturing.
. . . It would be a grievous mistake to allow the next wave of attacks by the gun control lobby to back us into a corner and for us to respond as we have in the past. The time has come to take the high ground and pre-empt their next strike. . . . . Given the skillful manipulation of public perception by the anti-gun lobby, we need to rally our large base of support to make certain that our message and, most importantly, our actions, are getting through to the public. To accomplish this I offer the following five courses of action: . . .
(2) The passage of a comprehensive federal firearms law, including the creation of a federal gun permit, that would pre-empt the hodgepodge of existing state laws and local ordinances. I heard several manufacturers complain to the Attorney General in Massachusetts that we already have serial numbers on our firearms so why do we need a second set of serial numbers. If he and the others mandate hidden serial numbers then we would likely have to live with 50 different state regulations. Why not federalize this standard – isn't that a protective measure that prevents illegal ownership of a firearm?
(3) Emphasize responsibility and accountability where it belongs. We ought to give serious consideration to a gun permit requirement that would necessitate each permit holder to undergo thorough firearms training and pass a uniform examination. The law also should require that dealers qualify as certified firearms instructors and actively participate in training the public concerning the safe [and] appropriate handling of guns. The distribution chain should embrace this as it should stimulate sales. . . .
Those who would like to respond to Ron Stewart can contact him at:
Colt's Manufacturing Co. Inc.
PO Box 1868
Hartford, CT 06146-1868
860-236-6311, fax: 860-244-1449
---
On the Front Line:
GOA Picks the Top Ten Worst Senate Bills
1. Anti-gun crime bills. Senator Orrin Hatch (R-UT) is the chief sponsor of three anti- gun crime bills (S. 3, S. 10 and S. 54) that are quite similar in their scope.
As originally introduced, these bills would treat gun owners and gun dealers like organized crime figures for committing trivial infractions of federal law – such as violating the 1994 gun ban by putting folding stocks and muzzle brakes on two semi-automatic firearms.
S. 10 was passed by the Judiciary Committee last year. And while the bill has been amended, it still has severe problems. The RICO provisions in S. 10 would encourage huge lawsuits against gun manufacturers – the same kind of lawsuits that have been aimed at the tobacco industry – all with the design of putting the gun industry out of business.
2. Gun bans. S. 70, introduced by Sen. Barbara Boxer (D-CA), would outlaw what it refers to as "junk guns."
The affected guns would be almost exclusively determined by the BATF, using regulations it issued to implement the handgun import ban in the federal code.
But, at the very least, a handgun would be banned if BATF, in its own discretion, did not determine that it was "particularly suitable for or readily adaptable to sporting purposes. . . ."
3. Ammo bans. Sen. Patrick Moynihan (D-NY) has introduced seven bills that would severely restrict the availability of most ammunition.
The restrictions in these bills (S. 112 and S. 132-137) range from outright ammunition bans to the imposition of draconian taxes.
4. Kill the gun industry bill. Sen. Mike DeWine (R-OH) has sponsored S. 168.
Among the several anti-gun provisions in this crime bill, gun dealers would be severely punished for selling a firearm to someone who they, in essence, "should have known" was going to commit a crime.
Hence, a company such as Intertech could face an unfriendly prosecutor and court who would send its directors and officers away for a mandatory prison sentence of five years, based on the fact that it "should have known" that the firearms it manufactured were supposedly favored by gang members in Miami.
Obviously, it won't take many of this kind of prosecution of dealers and manufacturers before the manufacture and sale of firearms comes to an end in America.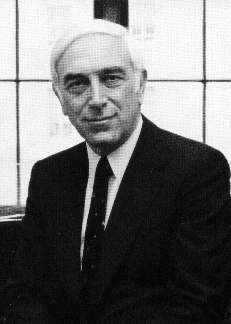 Senator Frank Lautenberg (D-NJ) has
several anti-gun bills in the "Top Ten."
5. Gun rationing. Sen. Frank Lautenberg (D-NJ) has introduced S. 466, a bill that would prohibit the sale of more than one handgun a month.
In addition, it extends to 35 days the period of time Brady Bill application records can be retained, and increases to five years the penalty for making an inaccurate statement in connection with a firearms purchase.
6. BATF enhancement bill. Sen. Olympia Snowe (R-ME) has introduced a bill (S. 602) to expand current federal mandatory minimum sentences to simple possession of a firearm during a STATE crime of violence, thereby significantly expanding the jurisdiction of the Bureau of Alcohol, Tobacco & Firearms.
A "crime of violence" can even include the mere brandishing of a firearm — which is the manner in which gun owners protect themselves in more than 90% of self-defense cases.
Thus, the BATF would now have jurisdiction to investigate self-defense actions by honest gun owners who merely brandished a firearm.
7. Concealed carry ban. S. 707, introduced by Sen. Frank Lautenberg, would prohibit any person from "carry[ing] a handgun on his or her person in public" unless the person was a law enforcement official or was specifically authorized to do so by the Attorney General, state law or federal law. This poses the very real possibility of overturning state concealed carry laws, as well as "open carry" laws.
8. Import ban. Sen. Frank Lautenberg has also introduced S. 723 to ban the importation of firearms which are curios and relics, and to require a report on foreign-made firearms that are curios or relics.
9. Magazine ban. Sen. Dianne Feinstein (D-CA) is back! Best known for her 1994 ban on over 180 types of semi-automatic firearms, the Senator has now introduced an amendment to that previous ban. Not only does her new bill (S. 1887) make it unlawful for any person to import a large capacity magazine, but it also makes her original magazine ban retroactive. That is, her bill extends the ban on transferring such magazines to those that were manufactured before the ban was enacted in September of 1994.
10. Lock up your safety. Rather than just hold individuals accountable for their unlawful deeds, Sen. Richard Durbin (D-IL) has introduced a bill that will punish adults for actions committed by a minor.
In most cases, if a juvenile takes control of a firearm without permission (either bearing the firearm in public or causing injury to another), S. 1917 will then target its sanctions against the parent – unless the parent first secured the firearm either with a safety lock or within some type of safe.
Gun owners who comply with this bill will find it extremely difficult to use the firearm in a self-defense emergency.
---
Another Senator Nixes Hatch Bill
In late April, Senator Larry Craig of Idaho became the sixth cosponsor to jump of the Hatch Horror Bill.
Senator Craig told Gun Owners of America that it was "necessary" for him to remove his name as cosponsor of S. 10 – a juvenile crime bill that still contains several Second Amendment problems.
The Hatch bill could come to the floor of the Senate sometime in the late Spring or early Summer.
---
Gun Owners of America Political Victory Fund Endorses Sheriff Richard Mack
Former Sheriff Richard Mack is one step closer to becoming Sheriff in Utah County, Utah.
Richard won a three-way party convention, getting 50% of the vote. According to convention rules, a candidate must receive 60% to avoid a primary election.
Richard will face the incumbent sheriff in the June 23rd primary.
Sheriff Mack has always upheld the law in the truest sense of the word – by upholding the Constitution.
"Pro-gun folks across the country should not underestimate the importance of electing a Sheriff of Mack's caliber," said GOA Executive Director Larry Pratt.
"The other side understands the ramifications of having Sheriff Mack in office, and will go to great lengths to defeat him."
The GOA Political Victory Fund endorsed Sheriff Mack.
For persons interested in helping Mack in his upcoming election, please make your checks payable to:
Mack for Sheriff
3585 N. University Ave.
Ste. 300
Provo, UT 84604
---
Waco Film Uncovers Official Brutality
by Paul Craig Roberts
When government feels it is beyond accountability, it does terrible things. Consider Waco, for example. Many ordinary people are still disturbed by the federal government's gratuitous destruction of the Branch Davidian religious sect. How can a warrant to inspect some firearms result in the death of 85 men, women, and children? How can we bomb Saddam Hussein in Iraq for harboring banned chemical weapons that the FBI used against women and children in Waco, Texas?
Americans never got an answer to the question: "Why Waco?" They got a cover-up. People who disputed the government's lies were branded "militia types" and "religious kooks. " The affair was on its way down the memory hole when two liberals, Dan and Amy Gifford, found their conscience, pointed the Zolan finger and said: "I accuse!"
Their accusation is as powerful as the one Emile Zola penned when he accused the French military establishment of intentionally framing Capt. Alfred Dreyfus for treason. Dreyfus was a goner, but Zola's demand for accountability began a stirring of the conscience that in the end forced the French military establishment to admit its wrongdoing.
If the American public still has a moral conscience, the Giffords' documentary movie, "Waco: The Rules of Engagement," directed by William Gazecki, will force accountability on the U.S. Bureau of Alcohol, Tobacco and Firearms, the FBI, the Justice Department, and the government officials who intentionally lied to Congress and the American people in order to cover up their criminal deeds.
One thing is certain: The film is not going away. It has won numerous film awards and [was] nominated for an Oscar. The film has become a staple at American Civil Liberties Union fund-raisers.
It has been shown in movie theaters and received rave reviews from major newspapers. The BBC has acquired broadcast rights for Great Britain. A large percentage of the liberal elite will have watched this film, and unless the government is held accountable for Waco, the elite are going to lose their confidence in the U.S. government.
The film is a careful documentary, not a screed. It presents the unadulterated evidence. The evidence — from eyewitnesses including the FBIs own crime scene photographer, from the government's own infrared film footage of the attack on the compound, from impeccable and dispassionate experts, and from government documents — makes it clear beyond any doubt that the federal government murdered the Branch Davidians. It was an American holocaust.
Why were they murdered? An explanation that can be inferred from the film is as follows: The FBI exterminated the Davidians and quickly destroyed the evidence of the crime scene in order to cover up a criminal act by another federal agency, the Bureau of Alcohol, Tobacco and Firearms. A discredited agency, BATF planned the initial attack on the Davidian compound in order to boost its standing with the American public by capturing a "dangerous" weapons cache and rescuing children from alleged sexual abuse by alleged religious perverts.
There was no evidence the Davidians had violated any law. BATF used made-up information to obtain a warrant from a careless magistrate. Instead of knocking on the door and serving the warrant, as required by law, BATF assembled a combat team that shipped out to a U.S. military base for assault training. BATFs publicity agent informed the media prior to the assault and made certain the TV cameras were in place to film the staged gun control and child rescue operation.
But BATFs armed assault was beaten off with loss of life to both sides. BATF limped away, and the federal government, fearful of the implications of such a terrible abuse of power, killed the Davidians and destroyed the compound in order to avoid accountability for BATF's illegal use of deadly force. The government knew it could rely on the liberal media's own biases against "gun nuts," "religious kooks" and "child abusers" to control the public's understanding and to portray the Davidians as the cause of it all.
The film's footage of the congressional hearings make it clear the Republicans knew what had happened but were too fearful of the implications for "law and order" to take any meaningful action. Afraid of unleashing the criminal in the street, they left in place the criminals in the FBI, BATF, and the Justice Department. This was a serious mistake, because it has compromised the Republicans' integrity as well as that of federal law enforcement.
---
The above article is excerpted from the February 19,1998 edition of The Washington Times. Paul Craig Roberts is a columnist for The Washington Times and is nationally syndicated
Waco: Rules of Engagement
Available from GOF
Don't miss this opportunity. You can get this movie, described in Roberts' column, for only $25 plus $4.50 shipping. Order online at http://www.gunowners.com/ordergof.htm or call toll-free 1-888-886-GUNS.
---
Your Long Distance Calls Could Help Protect Our Second Amendment Rights
The big three long distance telephone companies ALL support gun grabbing politicians. Here is a list of some of the anti-gunners they have supported as taken from Federal Election Commission records.
AT&T: Senators Barbara Boxer (D-CA), Carol Mosley Braun (D-IL), Chris Dodd (D-CT), Dick Durbin (D-IL), Russ Feingold (D-WI), Tom Harkin (D-IA), Herb Kohl (D-WI), Frank Lautenberg (D-NJ), Barbara Mikulski (D-MD), Patty Murray (D-WA), Chuck Robb (D-VA), John D. Rockefeller (D-WV), Paul Sarbanes (D-MD), Arlen Specter (R-PA), and Senate candidates Bill Weld (R-MA) and Dick Zimmer (R-NJ). Among a host of anti-gun Representatives were Major Owens and Charles Schumer with most of the rest of the likely suspects also receiving contributions.
MCI: Senators Barbara Boxer, Dianne Feinstein (D-CA), Carol Moseley Braun, Dick Durbin, Tom Harkin, Carl Levin (D-MI), Barbara Mikulski, Chuck Robb, John D. Rockefeller and Bill Weld. Representatives Earl Blumenauer (D-OR), Eliot Engel (D-NY), Maurice Hinchey (D-NY) and Edolphus Towns (D-NY) were among the many House anti-gunners.
Sprint: Senators Barbara Boxer, Dick Durbin, Dianne Feinstein, Tom Harkin, and John D. Rockefeller. Representatives: Kevin Brady (R-TX), Tom Campbell (R-CA), Ron Dellums (D-CA) were among the many anti-gunners in the House being helped by Sprint.
LifeLine: This long distance carrier gives to NO gun grabbers. LifeLine is a conservative, pro-gun company that gives ten percent of your long distance bill to GOA.
No matter what long distance company you use, your money will be at work in the gun control debate. The question you must answer is, "On which side of the debate will your money be used?"
LifeLine's rates are four to eight percent under AT&T's standard tariff rates. Do yourself a favor — and help GOA at the same time — by switching your long distance to LifeLine. By having LifeLine contribute to GOA's overhead for you, your regular donations are freed up to go for GOA lobbying even more than before.
For information, or to sign up, just call 1-800-311-2811.