Gun production has doubled under Obama
Written by Tim Devaney, a reporter with The Hill
Published: 23 July 2015
Gun production has doubled under Obama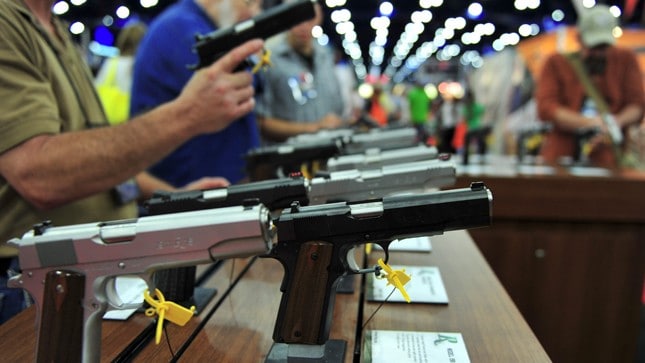 Gun production has more than doubled over the course of the Obama administration, according to a new report from the Bureau of Alcohol, Tobacco, Firearms and Explosives.
The manufacturing boom has come in the face of the president's push to expand background checks and place new restrictions on guns in the wake of high-profile shootings like the recent mass-killing in Charleston, S.C., and the 2012 massacre at a Newtown, Conn., elementary school.
The numbers paint a picture of gun owners who are concerned about new restrictions on their Second Amendment rights, activists say.
"The ATF report confirms what we already know, that Barack Obama deserves the 'Gun Salesman of the Decade' award," said Erich Pratt, spokesman for the Gun Owners of America. "People have been rushing to buy firearms because they're afraid that Obama will take away their Second Amendment rights."
The ATF's annual firearms commerce report tracks the number of guns manufactured in the United States, which provides an indication of gun sales around the country.
The number of guns manufactured increased by 18 percent during the George W. Bush administration, while the Clinton administration actually saw a 9 percent reduction.
But under President Obama, gun production has spiked 140 percent to 10.8 million firearms in 2013, the most recent year for which data is available….
The number of pistols made has nearly tripled during the Obama administration, which could also reflect more people turning to firearms for personal protection, Pratt suggested.
"Even in their homes, many gun owners prefer using handguns for self-defense," Pratt said.
Featured GOA News & Updates