Failed Background Checks
Written by Erich Pratt
Published: 10 July 2015
GOA Responds to the FBI Director on Background Checks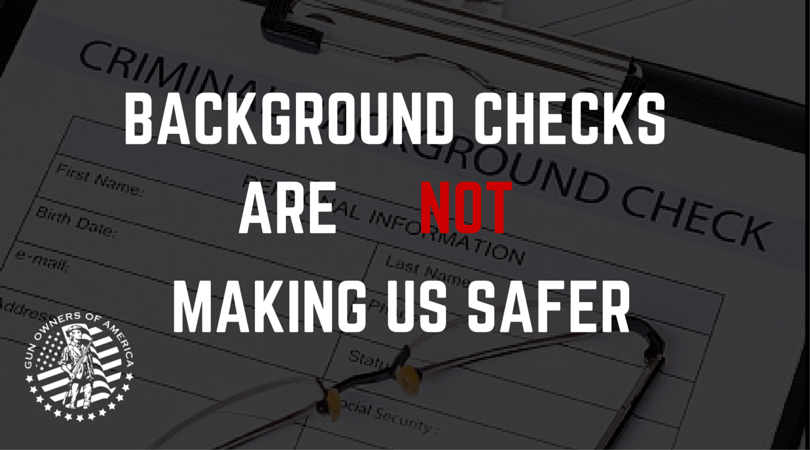 The FBI Director today said a flaw in the NICS system allowed Dylann Roof to successfully pass a background check before purchasing the gun he used to kill nine people at the Charleston A.M.E. church.
But as GOA Director of Communications Erich Pratt notes:
"The entire background check is flawed.  Not only is it unconstitutional, it's already failing to keep guns out of the criminals' hands.
"What about Francisco Sanchez?  He used a gun, stolen from a federal agent, to recently kill Kathryn Steinle in San Francisco," Pratt said.  "The same for Adam Lanza at the Sandy Hook Elementary School in Connecticut and Jacob Tyler Roberts at the Clackamas Mall in Oregon.  Background checks stopped neither of these thugs from stealing the guns they used to commit their atrocities."
And then there's the long list of perpetrators who submitted to background checks before using weapons to commit massacres.  That list includes:  Both Ft. Hood shooters (in 2009 and 2014); the Aurora theater shooter (James Holmes in 2012); the Navy Yard shooter (Aaron Alexis in 2013); the Santa Barbara shooter (Elliot Rodger in 2014); and many more.
"Background checks for purchasing firearms have been an utter failure," Pratt said.
"Arguing that we can make background checks better to stop criminals from getting guns is the very definition of insanity," Pratt said.  "Albert Einstein defined insanity as doing the same thing over and over again, while expecting different results."
While background checks have not stopped mass shootings from occurring, Pratt noted several examples of armed gun owners stopping mass shootings from occurring, including:
The Florida pastor, who this past New Year's Eve, prevented a possible mass shooting at his church — and saved the lives of several men, women and children — when he used his firearm to incapacitate a shooter.  See: http://tinyurl.com/ma57ekw
Jeanne Assam, a concealed carry holder, who in 2007 shot and critically wounded Matthew Murray at the New Life Church in Colorado Springs.  Murray was intent on killing hundreds of people, as evidenced by the fact that he had almost 1,000 rounds of ammunition strapped to him.  See:  www.gunowners.org/news02042013.htm
More examples of self-defense can be viewed at GOA's Self-Defense Corner at:  www.gunowners.org/self-defense-corner
Gun Owners of America is a grassroots lobby, representing more than one million gun owners nationwide.
— GOA —
Featured GOA News & Updates