Gun Owners of America: Right To Carry Doesn't Stop At State's Border
Written by AWR Hawkins
Published: 17 April 2016
Gun Owners of America: Right To Carry Doesn't Stop At State's Border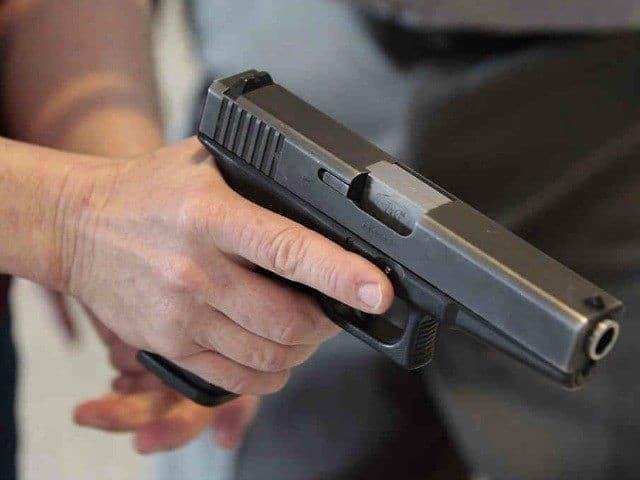 ---
"It's time that our laws stop punishing law-abiding citizens like Shaneen Allen, who simply want to carry self-defense guns while traveling. The Stutzman-Cornyn bills are the best way to do this, as they will protect the rights of any honest citizen who wants to carry a firearm across state lines — even citizens who live in Constitutional Carry states." – Erich Pratt, Executive Director of GOA
---
Gun Owners of America: Right To Carry Doesn't Stop At State's Border
Gun Owners of America (GOA) is renewing their push to secure national reciprocity for concealed carry, thereby guaranteeing that the right to carry does not stop at a given state's border.
Representative Rep. Marlin Stutzman and Senator Sen. John Cornyn have introduced national reciprocity legislation–H.R. 923 and S. 498–and GOA is calling for other lawmakers in the GOP-controlled House and Senate to step and secure passage.
They are framing their push around the traumatic experience of Shaneen Allen, a Pennsylvania mother of two who was arrested during a 2015 traffic stop in New Jersey for possessing a handgun for which she had a concealed carry permit and proper registration. Allen had gotten the gun and carry permit after being robbed twice in the previous year.
Although the gun had been acquired legally and the paperwork was in order, Allen faced up to 10 years in prison because New Jersey does not recognize the Pennsylvania carry permit. She was ultimately pardoned by Governor Chris Chritie (R) and spared the agony of prison for carrying a gun to defend herself and her children, and GOA wants lawmakers to act now to be sure Allen's plight is not faced by other law-abiding citizens.
According to GOA, "The Supreme Court (correctly) ruled in McDonald v. Chicago (2010) that the Constitution protects the right to keep and bear arms from federal AND state abuse. That's what the Stutzman-Cornyn bills do — they prevent anti-gun states from denying your right to carry concealed when you travel with your family out of state."
GOA's Erich Pratt told Breitbart News:
It's time that our laws stop punishing law-abiding citizens like Shaneen Allen, who simply want to carry self-defense guns while traveling. The Stutzman-Cornyn bills are the best way to do this, as they will protect the rights of any honest citizen who wants to carry a firearm across state lines — even citizens who live in Constitutional Carry states.
Featured GOA News & Updates