ATF under Republican fire because of AR-15 ammo ban
Written by Tim Devaney of The Hill
Published: 08 March 2015
ATF under Republican fire because of AR-15 ammo ban
The much-maligned Bureau of Alcohol, Tobacco, Firearms and Explosives (ATF) is again coming under fire from Republicans and gun rights groups, who are pushing to rein in the agency's power — or abolish it altogether.
The recent attacks follow the ATF's proposal to prohibit a popular type of armor-piercing ammunition that critics say is a backhanded attempt to render useless AR-15 semi-automatic rifles.
It's a blatant "power grab" that runs counter to the spirit of the Second Amendment, said Michael Hammond, legislative counsel at Gun Owners of America.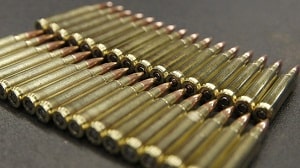 "They're going to take out the gun by taking out the ammunition," Hammond told The Hill. "If you have a gun that has no bullets in it, you can use it as a door stop or hit people over the head with it, but it's basically no longer a gun." …
Should the ATF go through with the bullet ban, critics fear it would open the floodgates to all sorts of ammunition bans, with far-reaching implications for gun owners.
"They're setting a precedent that they can ban any ammunition they want," Hammond explained.
But the ATF defends the proposed bullet ban, because it says it would protect law enforcement officers from harm's way.
These types of bullets have traditionally been used by hunters and sportsmen in AR-15 rifles, but they can now be used in certain handguns, giving criminals easier access to these potentially deadly weapons, an ATF representative confirmed….
Featured GOA News & Updates