GOF Preparing to Sue ATF Over Confiscation of Polymer80 Kits
Written by John Velleco
Published: 17 December 2020
Help Take on ATF and Protect Our God-Given Rights
The ATF is on the warpath again.
It has long been understood that the Bureau of Alcohol, Tobacco, Firearms and Explosives (ATF) does not respect our Second Amendment rights.
In recent days, the ATF has leveled its sights against Polymer80®s Buy Build Shoot™ kits.
Tonight, GOA has received word that ATF is targeting braced pistols and their owners. Please see GOA's press release on this matter here.
While the ATF regulations against pistol braces will not take effect right away — because there is a mandated public comment period — GOA will soon be marshalling the grassroots to deliver input.
Make no mistake, what the ATF is doing is an outrage!
Gun Owners Foundation, which is GOA's legal arm, has spent decades battling the ATF in the courts. Together we have taken on many fights, and this year, we won many legal battles.
But now that the ATF is targeting braced pistols and confiscating Polymer80 gun kits from honest Americans, the time has come once again for you and our team to suit up for yet another battle in the courts.
Please rush an urgent, tax-deductible contribution to Gun Owner Foundation to help us take on the ATF and protect our God-given rights.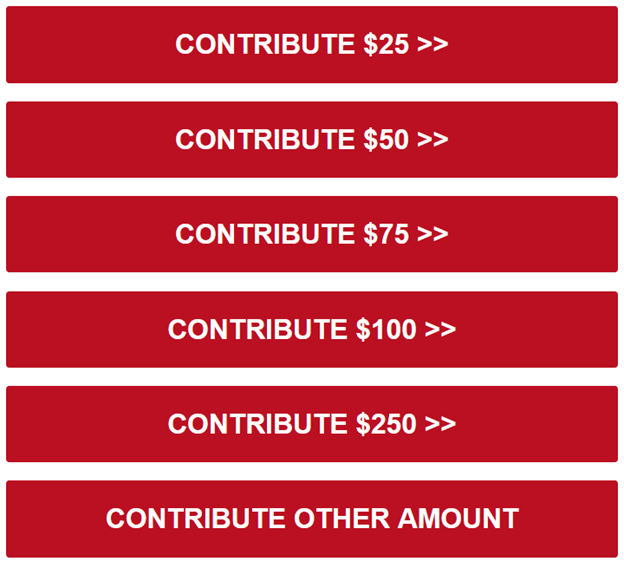 Gun Owners Foundation is prepping for a huge legal challenge against an ATF that has gone completely rogue. But in addition to contributing to our very important case against the ATF, we need you to let us know IF YOU STAND TO BE AFFECTED by our government's war against Polymer80 kits.
But we have yet to select a plaintiff for our case.
We are vetting potential plaintiffs based on the facts of their particular cases, especially including their location in the District Court system.
If you can confirm your purchase of a Polymer80® Buy Build Shoot™ kit and you want to help defend the Second Amendment from ATF infringement, please notify GOA with haste.
Please note that all information provided will be kept CONFIDENTIAL.
The ATF has been redefining the rules of the game almost as fast as the radical Left in an election year. In the past few months, the ATF has changed their definitions on pistol braces and now has gone after the kits which complete an 80% lower. What's next?
These redefinitions have serious consequences for otherwise law-abiding gun owners. These changes have been the basis for ATF raids and widespread intimidation tactics.
It won't stop unless we stand up. A future Biden-Harris administration would be out for blood, and you can be rest assured that they are going to weaponize the ATF against gun owners.
With your support we can send a clear message to the ATF and all of their radical anti-gun co-conspirators. So please contribute now to GOF's litigation fund.
Your commitment to the cause is mission critical. We must not back down and fall prey this rogue ATF. We can only do this when you, our valued members, stand with us.
Make your tax-deductible gift to GOF and help secure our Second Amendment.