Records checks part of business, Maine gun dealers say
Written by Gillian Graham, David Hench and Scott Dolan
Published: 21 April 2014
Records checks part of business, Maine gun dealers say
Although a Sanford gun shop owner fighting an order to revoke his license claims federal agents overreached when they conducted a compliance inspection in his store, other gun dealers in Maine say the inspection is routine and they have not had problems with agents.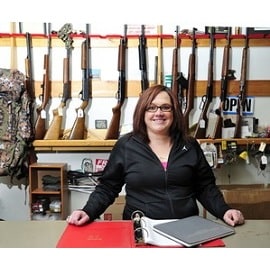 The Bureau of Alcohol, Tobacco, Firearms and Explosives moved to revoke the license of Pac N Arms and its owner, Phil Chabot, in February after Chabot allegedly prevented an inspector from copying or photographing certain records. A hearing on the proposed revocation has not been scheduled….
Another firearms group, Gun Owners of America, says it has heard from licensed dealers claiming that the ATF has copied all of their records of gun sales.
"We do hear from all over, not just Maine, that ATF agents doing these compliance inspections are asking for too much," said Erich Pratt, spokesman for Gun Owners of America. Pratt said the agency shouldn't be copying records unless there is a particular criminal case under investigation.
The organization's foundation sometimes offers legal assistance to dealers and gun owners who have gotten into trouble with the ATF.
"We're trying to protect people from overzealous prosecution," Pratt said. "We're not protecting people who we think have committed (a) crime."
[readon2 url="http://www.pressherald.com/news/Maine_gun_dealers_call_inspections_routine_.html?pagenum=full"]Read the rest at Portland Press Herald[/readon2]
Featured GOA News & Updates