Mark Kelly personally lobbied Rep. Steve Scalise on guns
Written by Scott Wong,The Hill
Published: 26 October 2017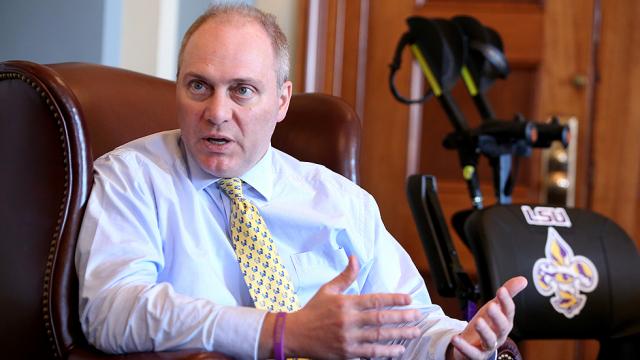 Mark Kelly personally lobbied Rep. Steve Scalise on guns
Retired astronaut Mark Kelly late last month phoned House Majority Whip Steve Scalise (R-La.) on his first day back at the Capitol….
"We talked about a few things," Scalise said of the private phone call, not wanting to get into specific details of what was discussed. "He obviously has some things that he's promoting, but it was a very cordial conversation."
Even though Scalise and Giffords are members of a tragic and exclusive club — lawmakers who have survived mass shootings — Scalise has made clear he won't be joining Giffords's push for expanded background checks and other gun-control measures.
Click here to see more 2A articles like this one.
His conviction for the Second Amendment and gun rights is unwavering, he said….
"But if someone resorts to violence, you can't let that change your views," the House GOP's chief vote counter added. "These are very deep-rooted beliefs I have."
Featured GOA News & Updates