It's time to Expand Constitutional Carry in Idaho!


Click on the Take Action button and urge your State Representative to support Constitutional Carry Expansion — RS26540!



---
Urge Your Representative to Support Constitutional Carry!
The Second Amendment is clear — "shall not be infringed."
That's why GOA was the original gun group to push for Constitutional Carry.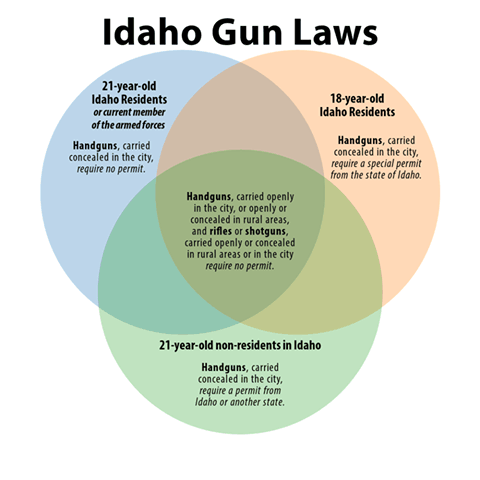 And thankfully, Idaho is one of America's Constitutional Carry states. However, the law has some confusing aspects that still force some citizens to get government permission before bearing arms.
For example, a 21-year-old non-resident of Idaho would still have to get a permission before carrying a concealed firearm in Idaho's cities.
Or, an 18-year-old resident of Idaho would have to receive a special permit from the government to carry a concealed firearm in Idaho's cities.
As you can see, these laws contradict the notion of permitless carry, thus causing confusion. (To note, as with both of the above scenarios, one would be able to open carry with no permit.)
Thankfully, pro-gun champion Rep. Christy Zito has introduced legislation to solve this problem.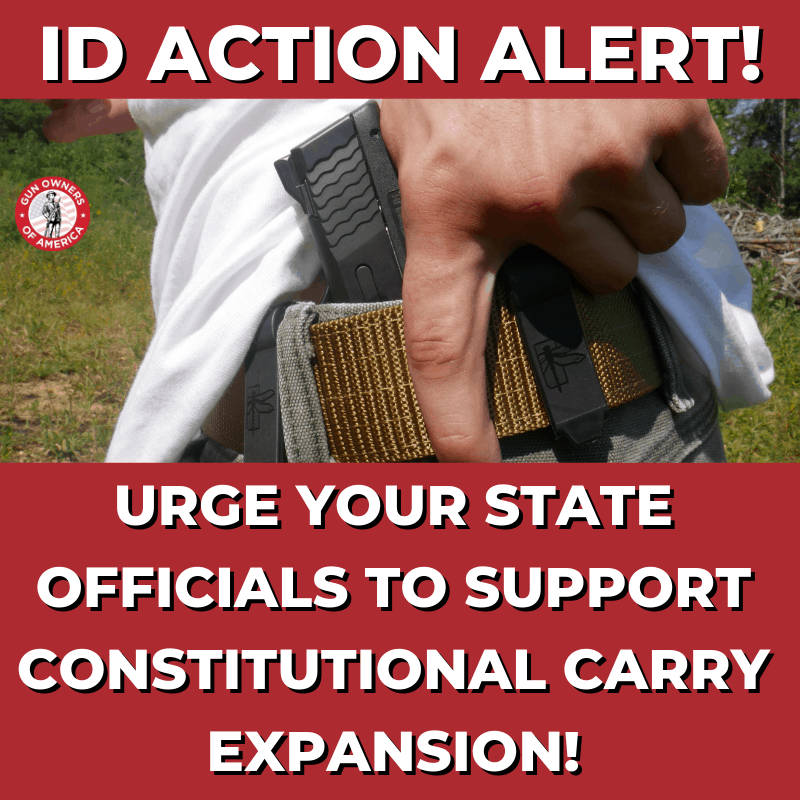 Her legislation, currently designated as RS26540, would provide a solution by establishing that any honest citizen of the United States, 18 or older, can carry throughout Idaho with no permit.
And that's the way it should be — true Constitutional Carry!
So please take action and urge your representative to cosponsor, support, and vote for this important legislation.
In liberty,
Jordan Stein
Director of Communications
Follow me on Twitter: @jordankstein

P.S. Please urge your representative to support Constitutional Carry Expansion. And if you've let your membership lapse, make sure to renew your membership in Gun Owners of America today for only $20!
Featured GOA News & Updates