Gun Owners of America's Pratt: March for Our Lives' Voter Drive Is Wake Up Call, Need to 'Rally Our Forces'
Written by Penny Starr, Brietbart
Published: 27 March 2018
Not everyone at the anti-gun March for Our Lives last weekend in Washington, DC, was on the bandwagon for taking away the right to bear arms guaranteed by the Constitution's Second Amendment.
One group stationed along Pennsylvania Avenue held signs that took another angle on the "gun control" debate that has raged anew following a school shooting in Florida that killed 17 high school students and staff and inspired the march first proposed as a way to honor the dead.
Gun Owners of America (GOA) held signs to point out some facts not reflected elsewhere at the march, including that 98 percent of school shootings have happened on campuses openly declared "gun free zones."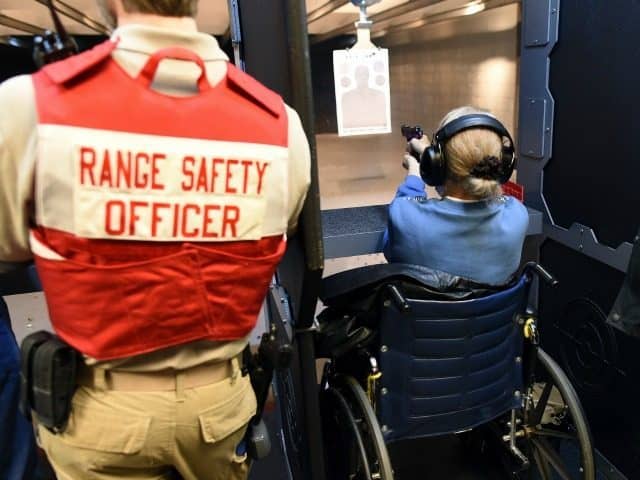 These protesters also wanted to expose the hypocrisy of celebrities like George Clooney, who donated $500,000 to the march but who stars in Hollywood films that depict gratuitous violence involving guns.
Erich Pratt, executive director of GOA, told Breitbart News that the people they spoke to at the event were demanding the same strict gun laws promoted by left-wing anti-gun groups like Giffords and Move On.
"They want more restrictions," Pratt said. "They want firearm bans."
Some even said they would favor gun seizures, according to Pratt.
Click here to see more GOA News articles like this one.
Breitbart News asked Pratt about the get-out-the-vote efforts at the protest, including those of one group, HeadCount, which had some 500 volunteers on the ground and reported on its Facebook page that almost 5,000 people were registered:
The total is in: 4800 new voters registered in a single day at March for our Lives.
Now that every single HeadCount voter registration record is shattered there is only one thing to do — register even more voters and break these records!
Pratt said these tactics should be taken seriously by those who support the Second Amendment and gun ownership in America.
"I'll tell you what; it should motivate us as gun owners and as Constitutionalists — we need to get active," Pratt said. "We need to get out there and make sure our friends and relatives — people we go to church with — make sure that they're registered to vote because the other side, they're getting aggressive."
Pratt noted the abundance of signs at the march that mentioned the upcoming midterm elections that the left hope will shift Congress back to Democrat control.
"That's what they hoping for," Pratt said. "We need to be ready to rally our forces too."