Gun Control Push Flounders as Views on Guns Unchanged by Las Vegas Attack
Written by AWR Hawkins, Breitbart
Published: 22 October 2017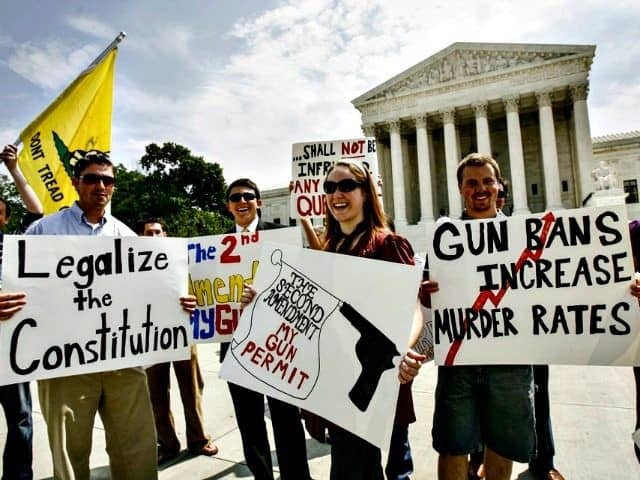 Gun Control Push Flounders as Views on Guns Unchanged by Las Vegas Attack
The gun control push that marked the first 10 days following the October 1 Las Vegas attack has now floundered and all but disappeared, in large part because the shooting did not impact American attitudes toward guns.
KPCC put it this way: "Las Vegas shooting didn't change anyone's mind about…guns." And they back this assertion up by citing an Associated Press-NORC Center for Public Affairs Research poll which shows that American's views on guns were roughly the same October 12-16, 2017, as they were in July 2016.
Click here to see more 2A articles like this one.
This means that three different positions continue to be held by Americans: 1. More gun control needed. 2. No more gun control needed. 3. Some gun controls should be repealed.
And while the majority of respondents to the AP-NORC poll believe more gun control is needed, that position is driven by Democrat respondents. For example, "nearly 9 in 10 Democrats…want to see gun laws made stricter." Only one third of Republicans agreed with them.
Featured GOA News & Updates