16 states back lawsuit against DC's strict concealed carry system
Written by Chris Eger
Published: 29 August 2016
16 states back lawsuit against DC's strict concealed carry system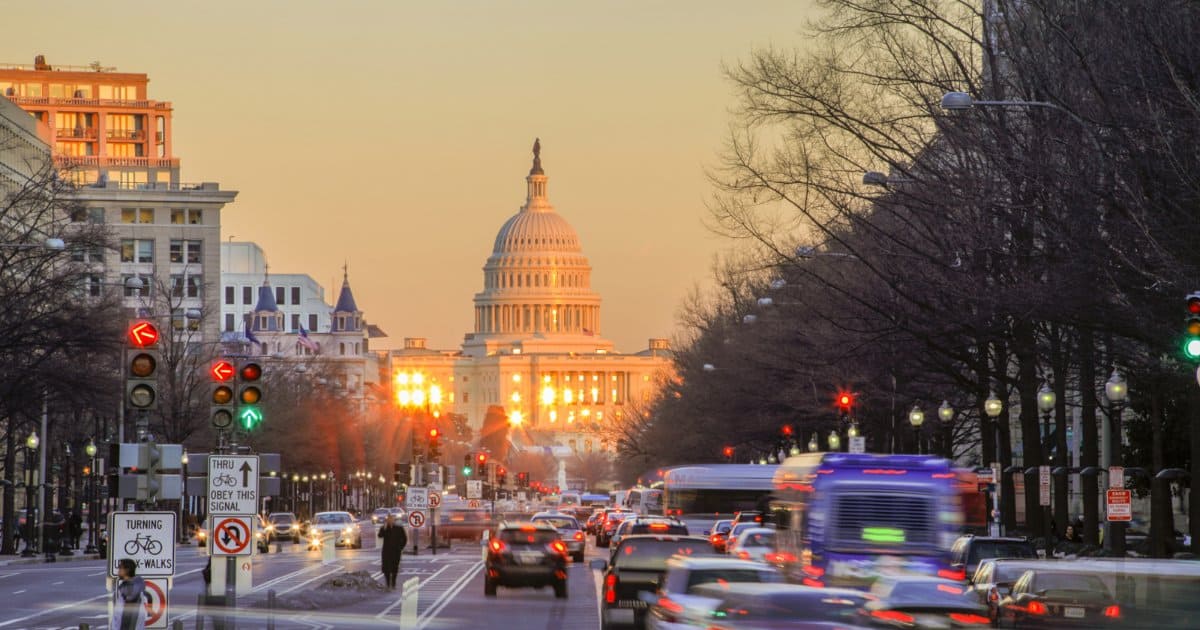 "Police lobby and conservative political organizations have informed the court they intend to file briefs in support of the suit this month [including] Gun Owners of America [and] Gun Owners Foundation …."
---
16 states back lawsuit against DC's strict concealed carry system
A number of states have signed on to a brief filed by the Arizona Attorney General's office supporting a case that the District of Columbia's "good reason" requirement for a gun permit is unconstitutional.
In May, U.S. District Court Judge Richard J. Leon was not impressed with the city's argument to keep its may-issue concealed carry practices in the case of Matthew Grace. He was denied a carry permit from Washington, D.C., even though he had ones from Virginia and Utah.
According to court documents, authorities he was denied because he did not "demonstrate a good reason to fear injury" or "demonstrate a proper reason" to obtain a permit despite his wife having been robbed on a public street and he found shell casings in front of his home.
Leon was compelled by Grace's argument and found Washington's good reason clause likely violated the Second Amendment, a decision that has since been appealed.
In support of Grace is a group of 16 largely red states who filed an amicus brief with the court on August 12. The filing argues the case that 42 states have implemented lenient "shall-issue" practices for granting concealed carry permits and at least five codify the right to carry either openly or concealed without a permit.
"Thus, throughout most of the country, it is commonplace for law-abiding adults to carry handguns for self-defense," reads the brief, penned by Assistant Solicitor General Keith Miller with the Arizona Attorney General's office. "Licensed carry is not a regulatory or public safety gamble. In fact, since Texas passed its 'shall-issue' statute in 1995, over half the population has lived in states where non-discriminatory licensed carry laws are norm."
The attorneys general from Alabama, Arkansas, Indiana, Missouri, Montana, Nevada, Ohio, Oklahoma, South Carolina, South Dakota, Texas, Utah, West Virginia, Wisconsin, and Wyoming joined Arizona in the filing.
In each case, the AG is a Republican except for Missouri's Chris Koster, a Democrat fresh off a primary victory set to oppose Republican and former Navy SEAL Eric Greitens for governor of the Show Me State in November. Koster this week also filed suit against the University of Missouri on behalf of a law professor seeking to carry his gun on campus for self-defense.
Besides the attorneys general, a number of gun rights, police lobby and conservative political organizations have informed the court they intend to file briefs in support of the suit this month. These include the Western States Sheriffs' Association, International Law Enforcement Educators and Trainers Association, Law Enforcement Legal Defense Fund, Law Enforcement Action Network, Law Enforcement Association of America, Gun Owners of America, Gun Owners Foundation, U.S. Justice Foundation, and the Heller Foundation.
The states of California, Connecticut, Hawaii, Illinois, Iowa, Maryland, Massachusetts, New York, Oregon, and Washington as well as gun control organs such as the Brady Campaign and Everytown oppose the suit and support keeping Washington's strict gun laws on the books.
Oral arguments are scheduled for Sept. 20 by a panel consisting of Judges Karen LeCraft Henderson, Stephen Williams, and Thomas Griffith — all appointed to the bench by Republican presidents. Notably, Henderson in a 2007 gun rights case, dissented with a majority panel and voiced support for DC's even more restrictive gun laws in place at the time.
On the same day as the Grace argument, the same three-judge panel will hear the Wrenn v. DC carry rights case brought against the District by the Second Amendment Foundation.