GOA Pushing Florida Lawmakers to Enact Constitutional Carry
Written by Skyler Swisher, Orlando Sentinel
Published: 22 December 2022
Don't Be a Sitting Duck is in the business of teaching Floridians how to safely carry a concealed handgun.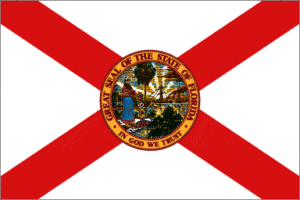 The Kissimmee firearms academy offers a four-hour training session required by state law to carry a loaded gun in public. For owner and firearms instructor Bryan Villella, that just makes sense.
"It is our right to be able to protect ourselves," Villella said. "To require a level of education surrounding that, I don't see as a bad thing."
But what Villella considers a reasonable safeguard, gun rights advocate Luis Valdes sees as a government burden on the Second Amendment rights of law-abiding Americans.
He's been pushing Florida lawmakers to pass what he and other supporters call "constitutional carry," which would allow lawful gun owners to carry a weapon without training or a permit. Other states across the country have passed permitless carry laws in recent years.
"Every place that has restrictive gun laws, criminals don't follow it," said Valdes, Florida director of Gun Owners of America. "So the idea that permitting stops criminals is ludicrous because only the law-abiding follow the laws. So why restrict the law-abiding from an inalienable right?"
Permitless carry legislation appears poised to pass in Florida next year, erasing a state law that has been in place for more than 30 years. Gov. Ron DeSantis is backing the idea, and House Speaker Paul Renner is promising to act.
The details of Florida's legislation are unclear as a bill has yet to be filed for the 2023 session.
Florida is one of three states that generally ban the open carry of firearms with the exception of carrying a gun while fishing, hunting or camping.
DeSantis hasn't said whether he supports allowing the open carry of firearms. Legislative leaders have also not provided those details.
Even with permitless carry, business owners would retain the ability to decide whether to allow firearms on their premises, Valdes said.
Florida Senate President Kathleen Passidomo, R-Naples, told a radio show host in May that her district is split and suggested putting the issue to a voter referendum. Coastal residents are concerned about people walking around with weapons in a "tourist destination," while residents living in the inland rural part of her district tend to favor it, she said.
Valdes thinks permitless carry would make Floridians safer.
"Criminals are preying on suspected targets," Valdes said. "If you have constitutional carry, they don't know if their target is armed or not. Think of it like the lion in the plains of Africa on the Serengeti. They don't know which critter out in the herd is going to kick them in the jaw."…
Gun rights supporters will be closely watching what happens, Valdes said.
"We are relentless in holding our elected officials accountable, whether they're Republican or Democratic, doesn't matter," he said. "The basis of our entire system of government is: 'We the People hold the power, and our lawmakers work for us.' They represent us. It's not the other way around."
Read more at MSN.com
Featured GOA News & Updates