GOA, GOF Continue Bump Stock Battle before the Sixth Circuit Court of Appeals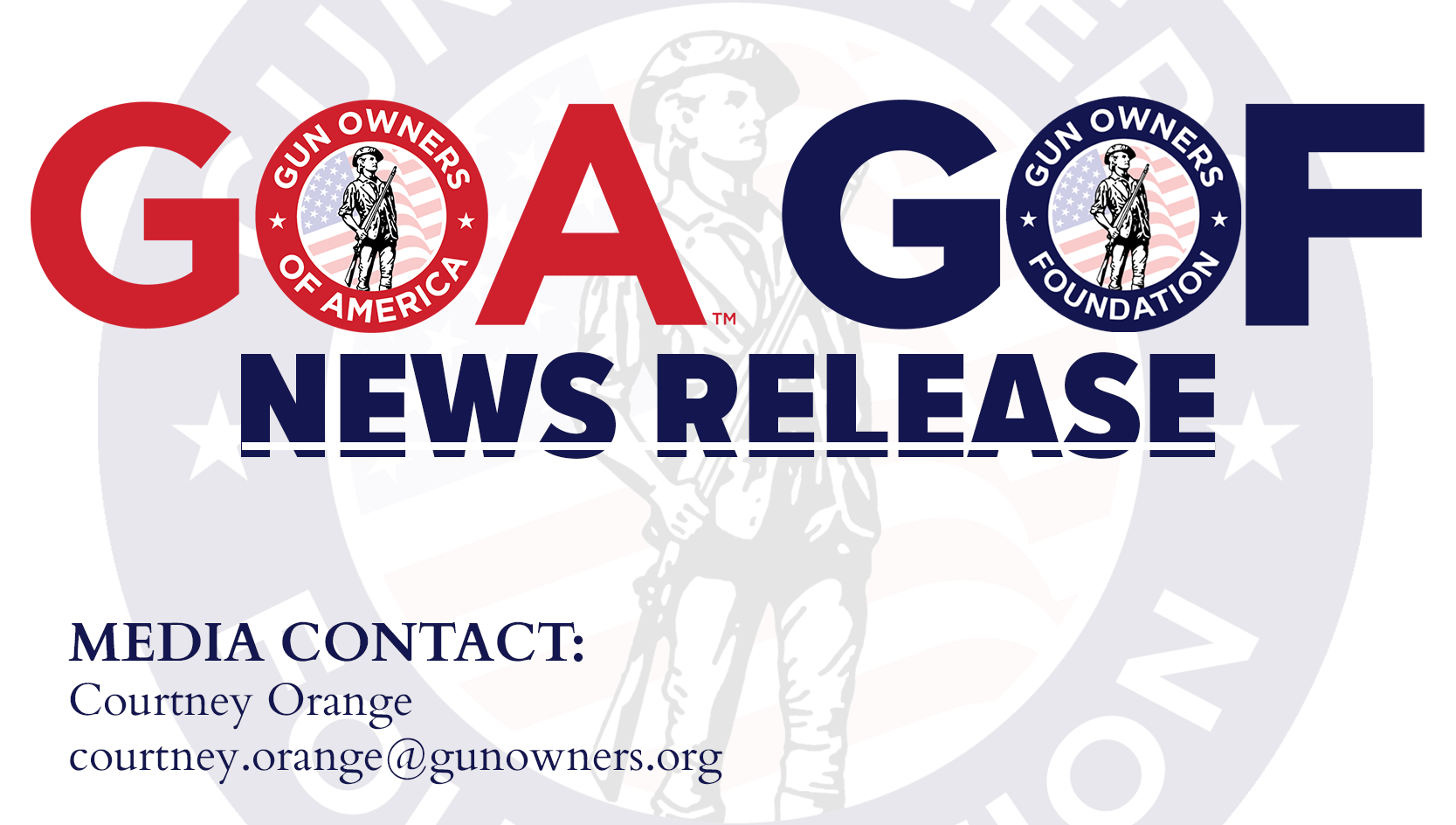 July 26, 2021
For immediate release
GOA, GOF Continue Bump Stock Battle before the Sixth Circuit Court of Appeals
Springfield, VA – Gun Owners of America (GOA), Gun Owners Foundation (GOF), and the Virginia Citizens Defense League, among others, are continuing the no-compromise defense of the Second Amendment in GOA v. Garland before the Sixth Circuit Court of Appeals.
Erich Pratt, Senior Vice President of GOA and GOF said:
We're pleased to continue the battle against the ATF's unconstitutional ban on bump stocks. As shown by their Proposed Rules on homemade and braced firearms, this rogue, lawless agency seeks to chip away at the rights of law-abiding gun owners. And this is why it is vitally important that their actions — including their ban of bump stocks — do not go unchecked. GOA and GOF will continue to hold the ATF accountable for its repeated assaults upon the Second Amendment rights of gun owners.
The brief explains that should the Bureau of Alcohol, Tobacco, Firearms and Explosives be allowed to recklessly outlaw bump stocks, other firearms and firearm accessories are at risk of being banned in the future:
[P]ermitting ATF to reimagine bump stocks as machineguns in this case will have serious future repercussions, some of which are already occurring. [GOA and GOF] argued that, under the Final Rule, all semi-automatic firearms could qualify as machineguns… Enough is enough. The federal courts cannot stand idly by while ATF continues to blatantly evade the statutes Congress wrote through cutesy "interpretations" of the text, thereafter rubber stamped by judges through use of Chevron deference. The statutory definition of "machinegun" has a clear and unambiguous meaning, and it obviously does not include bump stocks. It is "emphatically the duty" of this Court to find and declare the meaning of the text.
The brief can be read in full here.
Erich Pratt, or another GOA spokesperson, is available for interviews. Gun Owners of America, and its sister organization Gun Owners Foundation, are nonprofits dedicated to protecting the right to keep and bear arms without compromise. For more information, visit GOA's Press Center.
— GOA —
Featured GOA News & Updates