Five-Year-Old Girl Suspended After Making 'Shooting Motion' with Stick Shaped Like Gun
Written by AWR Hawkins
Published: 29 March 2017
Five-Year-Old Girl Suspended After Making 'Shooting Motion' with Stick Shaped Like Gun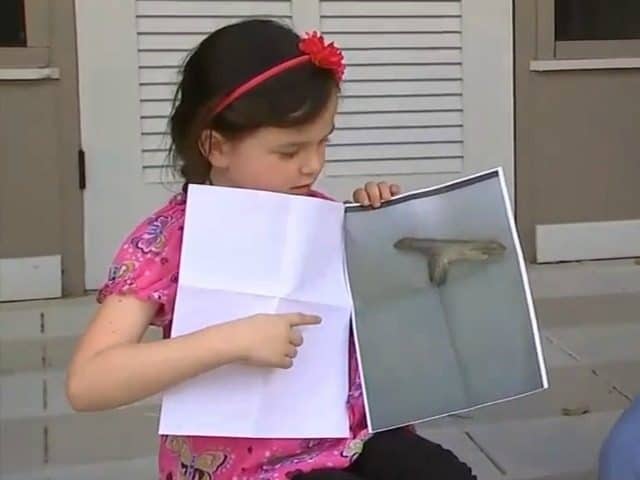 A 5-year-old girl in Hoke County, North Carolina, was suspended for one day after she made a "shooting motion" with a stick shaped like a gun.
The girl–Caitlin Miller–was playing "Kings and Queens" at recess on Friday and her role in the game was "to protect the royals." She picked up a stick shaped like a gun to do this and, according to ABC 11, "Hoke County Schools said Caitlin posed a threat to other students when she made a shooting motion, thus violating policy 4331."
Caitlin's mother, Brandy Miller, says her daughter "was alienated by her friends and teachers as a result of the suspension" and is hopeful that the school will apologize to Caitlin.
As of the now, the school system is standing by the suspension. They issued a statement, saying:
Hoke County Schools will not tolerate assaults, threats or harassment from any student. Any student engaging in such behavior will be removed from the classroom or school environment for as long as is necessary to provide a safe and orderly environment for learning.
Hoke County School Superintendent Freddie Williamson knows about the suspension.
On March 23 Breitbart News reported that 4-year-old Hunter Jackson was suspended for seven days from his pre-school, A Place to Grow, for bringing an empty .22 casing to school. Hunter's mother said "a stone faced teacher" handed her a letter announcing the suspension and told her that Hunter had brought a "shotgun bullet" to school.
Featured GOA News & Updates